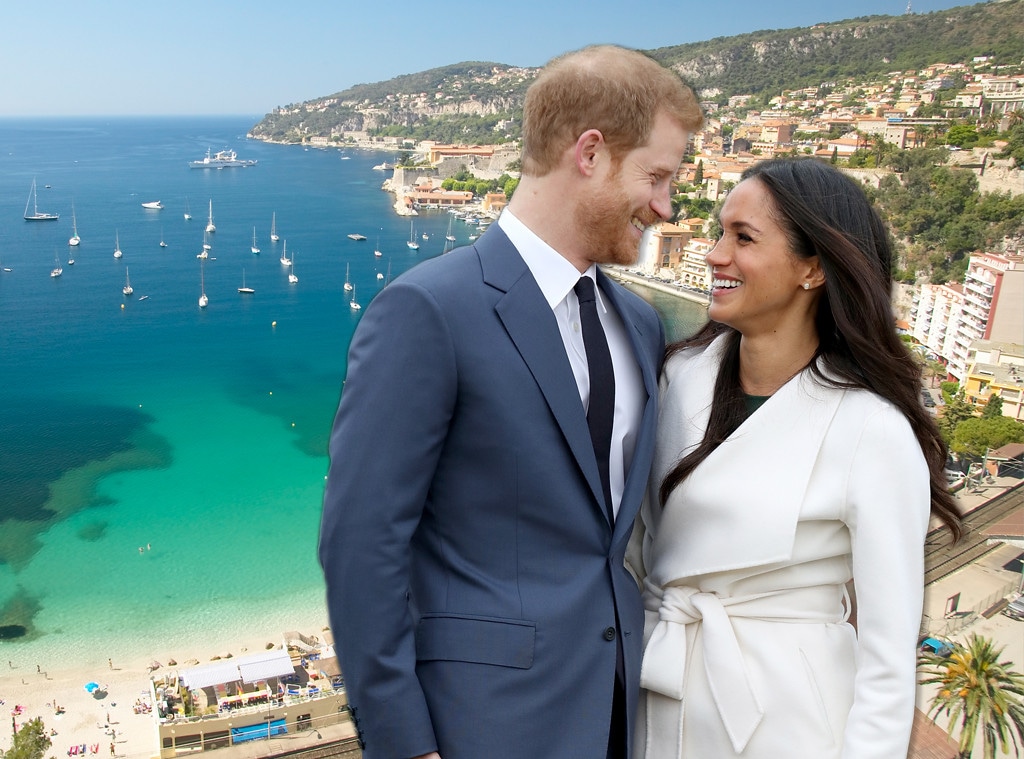 Getty Images
Meghan Markle and Prince Harry celebrated the new year in unique jet-setting style. 
The future Mr. and Mrs. bid farewell to the last 12 rollercoaster months and rang in the highly anticipated new year by taking their final trip of 2017. No strangers to travel, the royal and his American fiancée left London and reportedly headed for the French Riviera, arriving just in time to count down to midnight on Sunday, according to The Daily Mail. Per the report, the couple met up with friends in the Monaco area. As a source told the outlet, "the British royals really enjoyed themselves."
While the engaged pair's getaway is enough to pique royal enthusiasts' interest, it's how they reportedly got there that is garnering just as much buzz.  
According to The Daily Mail, the couple arrived in Nice on a commercial British Airways flight. Per the report, the two allegedly took their seats in the back of the plane near the bathrooms, occupying three rows of seats for the two of them and several bodyguards. Royals—they're kind of just like us! 
KGC-22/STAR MAX/IPx 2017/AP Images
However, it wasn't long before they were in the air again, reportedly boarding a helicopter for a brief ride to Monte Carlo as their final destination. The trip overall was just as brief with the two reportedly packing up and getting back on a helicopter Tuesday morning, according to The Daily Mail. 
Despite the quick turnaround, it sounds like the two managed to squeeze in some fun time to close out 2017, especially after a busy holiday season packed with firsts.
Markle notably spent Christmas with the royal family (a first for a royal fiancée!), also marking her first public appearance alongside future sister-in-law Duchess of Cambridge Kate Middleton and future brother-in-law Prince William when they headed to the annual Christmas church service near Queen Elizabeth's Sandringham estate a week ago. 
As Harry later told BBC Radio 4's Today, "It was fantastic. She really enjoyed it. The family loved having her there."
Christmas with family, New Year's with friends—sounds like the perfect end to a momentous year and worthy kickoff to an even bigger one for these two. On to royal wedding prep!