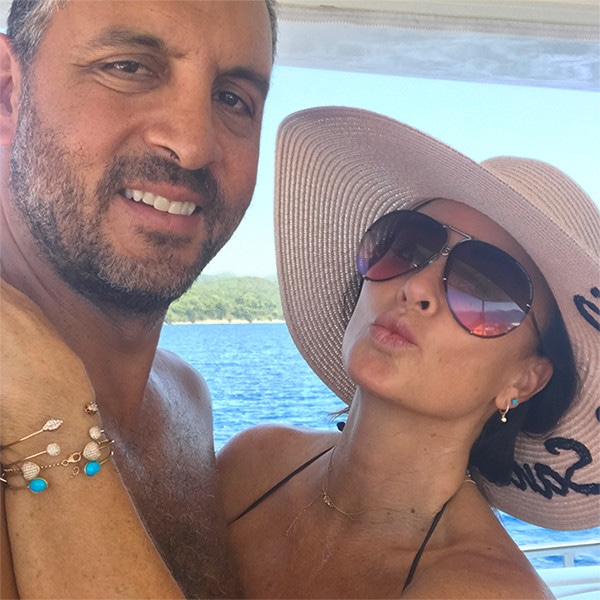 Instagram
The Real Housewives of Beverly Hills star Kyle Richards' husband Mauricio Umansky is emphasizing what is really important after the family's $8.2 million home was burglarized.
Earlier this week, their house in Encino, California was broken into and more than $1 million worth of items was reportedly stolen while they and their kids were vacationing in Aspen, Colorado and after they posted pics from their trip. Police confirmed to E! News that a burglary was reported at the residence but offered no details.
Umansky posted a slew of photos of his family on Instagram on Saturday, writing, "Memories #family. Nothing replaces Family. They can steal your belongings but they can't steal your memories or your love."
His and Richards' 17-year-old daughter Sophia also posted a photo of the three embracing, writing, "All that matters." 
According to TMZ, which first carried the report of the burglary, the list of items taken includes Richards' gold wedding band that bears the inscription "Mauricio forever," as well as all her handbags—including Birkin and Chanel purses, and a pair of $100,000 diamond earrings Umansky got the reality star for their 20th wedding anniversary almost two years ago.
Andy Cohen had presented her husband's gift earrings to Richards as a surprise while she appeared on his show Watch What Happens Live.
TMZ also said the house's security system was off due to a "misunderstanding," its surveillance system was turned off due to home renovations and the family's three dogs were away on a five-week obedience course during the break-in. The outlet also said only the couple's bedroom was targeted in the burglary.
The two and police have not declared publicly which items were taken from the home, which Richards and her husband had purchased just this past October.