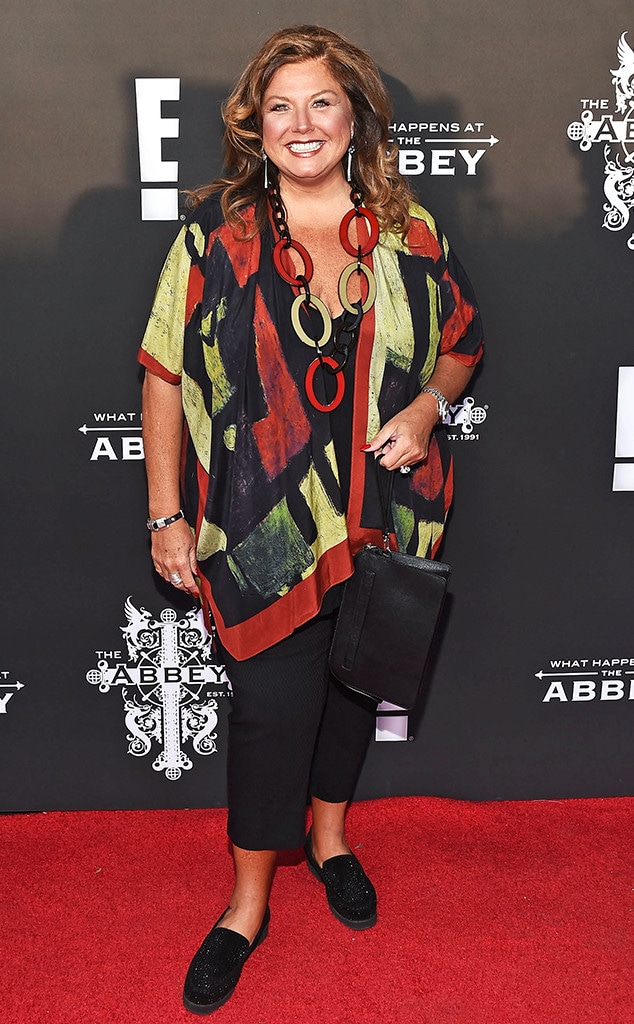 Amanda Edwards/WireImage
Abby Lee Miller is doing a lot more learning instead of teaching while behind bars.
As the Dance Moms star continues her one-year prison sentence in California, E! News is learning new details about her day-to-day life.
In a new Instagram post, Abby Lee revealed a few of her personal accomplishments at the FCI Victorville prison.
"Feeling extremely proud of myself!!" she wrote to her followers. "Passed my Real estate class and my got my Personal finance class diploma. #itsnevertoolate #aldc #abbyleemiller #dancemoms."
Both certificates were earned before the Christmas holiday on December 15 after the reality star "honorably fulfilled all of the requirements."
Watch:
Abby Lee Miller Says Prison Sentence Is "Surreal"
While it's unclear who exactly is posting under Abby Lee's verified account, E! News can confirm the dance instructor has a tentative release date of June 21, 2018.
"I made lots of mistakes—the number one mistake being trusting other people with my money," Abby Lee previously shared in a tearful sit-down interview titled Abby Tells All. "I made bad decisions. I'm not denying that I made bad decisions. I'm not this horrible, evil person! I just made mistakes and I was stupid."
She continued, "And I thought because you're paying everybody back, it doesn't matter—the rules don't matter. But the rules matter. There are rules for a reason."
And while it's too soon to know what opportunities will come Abby Lee's way when she leaves prison, the reality star has hopes of returning to the small screen soon.
"Someone's already called me to be there to start saying shoot. We're ready with cameras. We're ready to go," Abby explained to E! News' Jason Kennedy. "I think I'll be ready to go. If worse comes to worse, I'm a good teacher. I'm good at what I do. I have an eye for detail. I can take a beginner kid that has never danced in their lives and I can teach them something or I can take a really advanced dancer and I can make them into a professional."