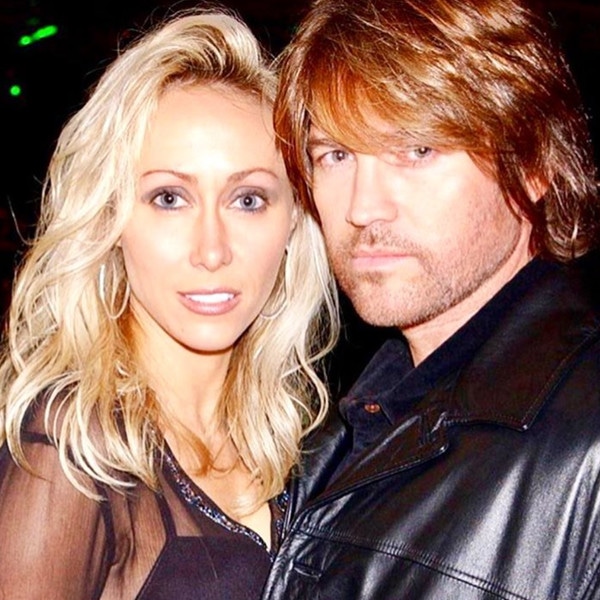 Instagram
There aren't any achy breaky hearts here!
Despite their rocky past, today marked Tish and Billy Ray Cyrus' 24 year anniversary. Their daughter, Miley Cyrus shared a sweet throwback photo of them on Instagram. Miley wrote, "Happy anniversary to my cute ass parents! Love u @tishcyrus @billyraycyrus." In a Cosmopolitan interview earlier this year, Miley said what she learned from her parents is that "nothing and no one stays the same. Grow, evolve, change with each other and celebrate your love's journey!"
Tish also posted the throwback photo with the caption, "24 years today.... happy anniversary @billyraycyrus ❤️" while Billy Ray commemorated the special day by posting a selfie of him and his wife. 
Tish and Billy Ray aren't the only Cyrus couple to swoon over.
Miley and fiancé, Liam Hemsworth, are still going strong. They celebrated her birthday this past Thanksgiving, with Liam gifting Miley a "Lili" engraved necklace, which is her nickname for him. 
Following her birthday, the Cyrus family spent Christmas together. Their Christmas Eve festivities included a dance party with Billy Ray watching from the sidelines. Miley and Tish both posted the adorable video to Instagram. 
In the holiday spirit, Miley wished for everyone to love and be loved, which she definitely managed as a judge on The Voice Season 13.
She wrapped up her time on the show this month with team member Brooke Simpson taking the third place title. Cyrus had two other artists make it to the top twelve: Ashland Craft and Janice Freeman. 
It's been a great year for Miley. We can't wait to see what 2018 has in store for her and the rest of the Cyrus family!