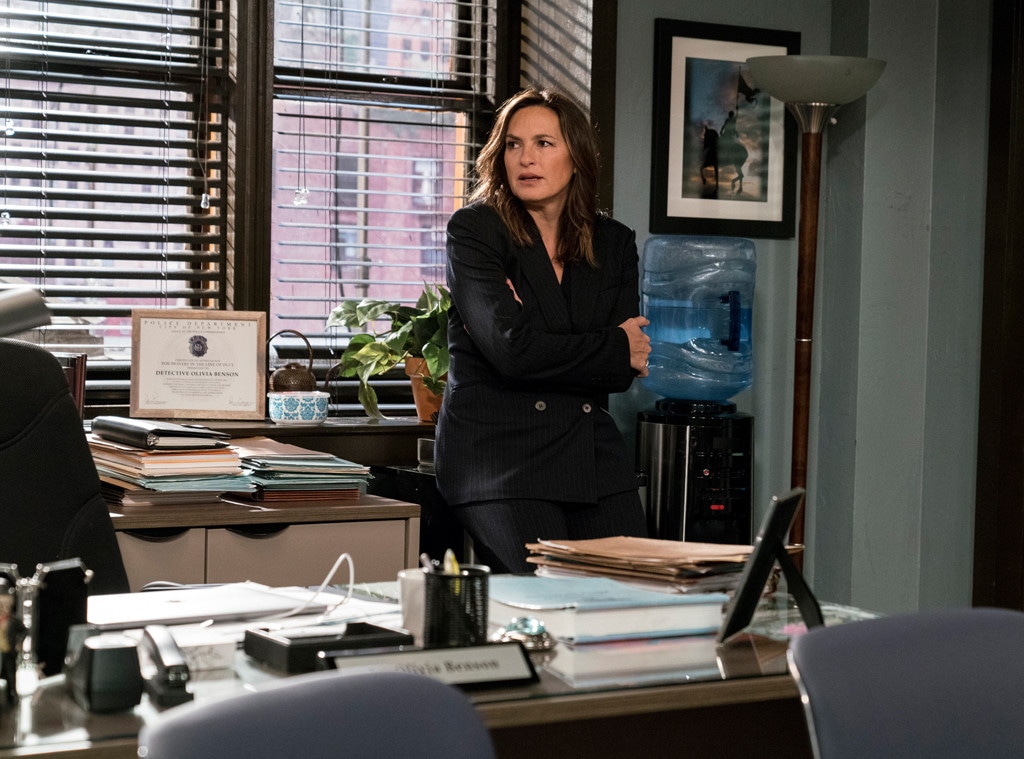 NBC
Hell hath no fury like Mama Bear Benson on Law & Order: SVU. The midseason finale ended with Noah (Ryan Buggle) disappearing while shopping with is grandma Sheila (Brooke Shields). Sheila then called Benson (Mariska Hargitay). The midseason premiere, "Gone Baby Gone" picks up with the frantic phone call and Benson assembles the squad.
"You OK, Liv?" Fin (Ice-T) asks his boss. "No, I'm not. It's Noah," she says in the clip below.
All of this of course happened after Sheila told Noah about his birth mother, something Benson had yet to do. So to say things were already a little tense between Benson and Noah's biological grandmother would be an understatement. And then he goes missing? Yeah, Benson is understandably unraveling.
Just look at their scene. "Was he mad? Was he upset?" Benson questions Sheila in the clip above, first posted by TVLine.
"No, of course not," she says.
"I'm just trying to figure out what happened because he doesn't walk away when I'm with him," Benson says.
Viewers will remember he might not have wandered away on his own volition—there was a hooded figure watching Noah and Sheila. Benson means business. This is her son. See her heated confrontation with the mall manager now.
When E! News spoke with Hargitay for "Something Happened," the Emmy winner said she was impressed by "Gone Baby Gone."
"I remember saying to [SVU showrunner Michael Chernuchin], 'I don't know how we did it. I don't know how we did it.' It's just like this whole other flavor," Hargitay said about the upcoming episode. "We just dove into motherhood, and what it means to be a mother and what we would do for our children. And again, we keep finding all these beautiful areas to excavate and it's deeply exciting."
Law & Order: SVU returns Wednesday, Jan. 3 at 9 p.m. on NBC.
(E! and NBC are both part of the NBCUniversal family.)