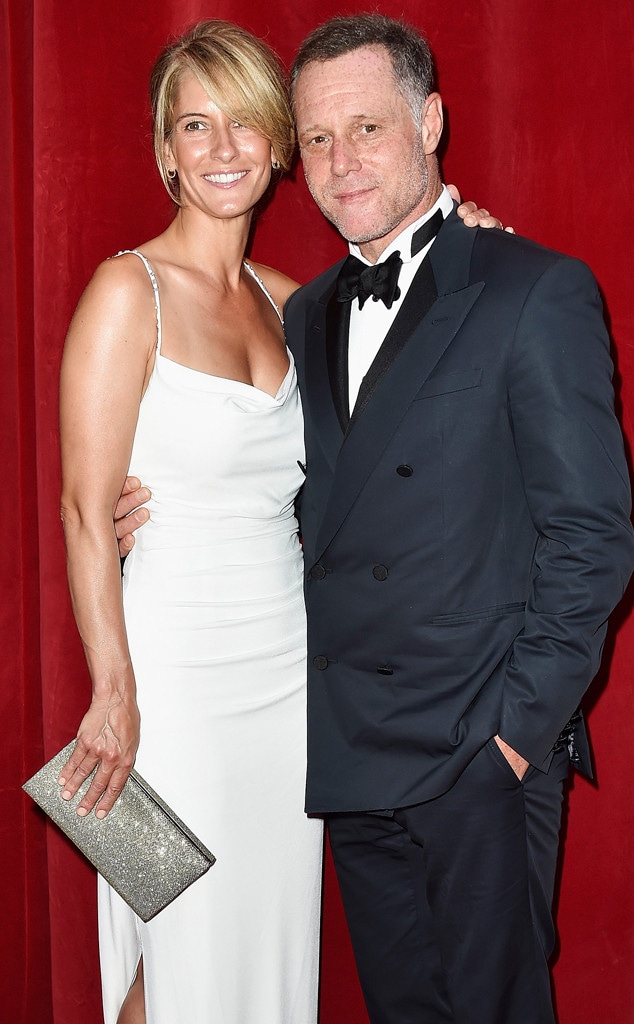 Pascal Le Segretain/French Select/Getty Images
Chicago P.D. actor Jason Beghe is calling it quits on his 17-year marriage to wife and actress Angie Janu.
The 57-year-old star, who plays Hank Voight on the series, filed divorce papers on Thursday and seeks joint legal and physical custody of the pair's two sons, Bix, 14, and Bo, 11. Beghe's wife, whose full name is Angeline Dawn Beghe, has not commented.
Beghe states in the filing, obtained by E! News, that he and his wife wed in February 2000 and separated more than a year ago, in May 2016. He cites irreconcilable differences as the reason for the split.
In his filing, Beghe also offers to pay his wife spousal support, while requesting to keep an inherited Oklahoma property, inherited mineral rights from properties there and in Texas and proceeds from the sale of another property in Washington D.C.
He also asks the court to determine the rights to the family's Malibu home and other community assets and debts. The actor also wants to share the costs of attorney fees with his wife.