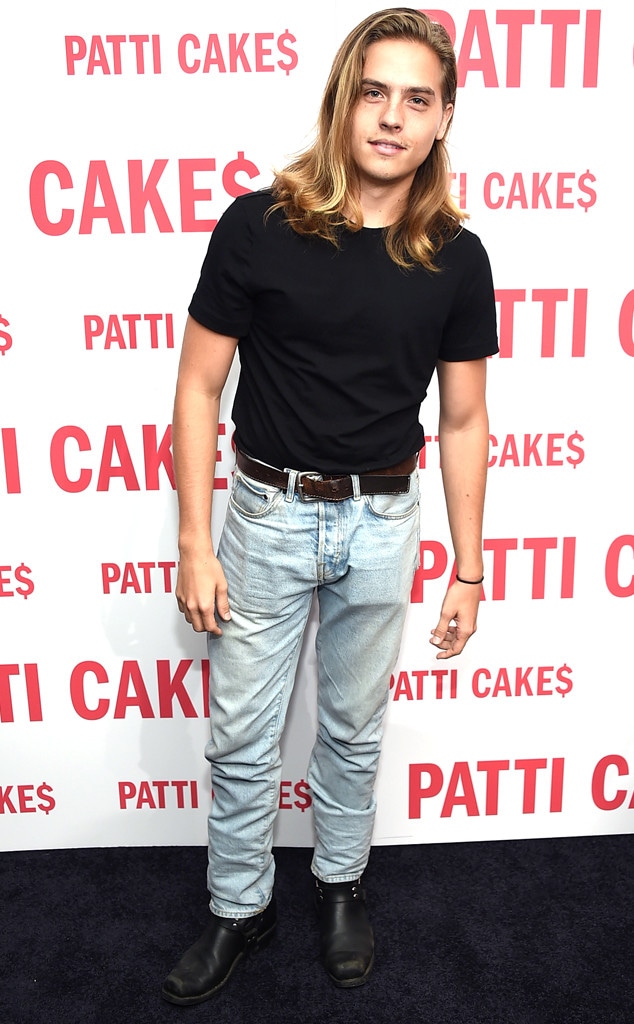 Dimitrios Kambouris/WireImage
Dylan Sprouse is sharing his thoughts on the term "former child star."
The 25-year-old grew up in the acting world, appearing on TV and in movies alongside his twin brother, Cole Sprouse. From 2005 to 2008 the twins appeared on the Disney Channel series The Suite Life of Zack & Cody, followed by The Suite Life on Deck from 2008 to 2011.
The two then decided to take a step back from the spotlight to focus on other passions at New York University. In 2013, Dylan was spotted working at a New York City restaurant and took to Tumblr to address rumors about why he took the job.
"To clear up the air (which is admittedly pretty rude), I did not take this job because I 'lost all my money,' I am financially secure," he wrote. He also added he took the job to "primarily feed my over bountiful video game addiction" and to just "try a new experience."
During this time, Dylan found himself being defined as a "former child star," which seemingly didn't sit well with him. In a new interview with Vulture, Dylan discuses the term, calling it "derogatory."
He shares, "That term is so derogatory. Isn't it always derogatory? Even 'young actor' sounds better. You're already in a box. But they put you in a smaller box inside that box. It also implies past tense. It implies you've already failed, right? I was actually naïve enough to think that people wouldn't think of it in that way."
Dylan also explains the reason why he and Cole walked away from their Disney show at 18.
"I mean, we had a really awesome idea for where the show needed to go. We were 18," Dylan says. "If that isn't old enough to know exactly what the show needs, then…well, I would beg to disagree."
He then adds, "I don't think [Disney] were willing to work with us, really ever. So we stopped the show."
Today, Dylan and Cole have returned to acting. Dylan, who is also about to open a brewery, is currently filming Banana Split while Cole appears in Riverdale on the CW. So does Dylan watch Cole's show? He tells Vulture he's "only seen the first episode."
Back in September, Dylan had a Suite Life reunion with his co-star Brenda Song. The duo posed for a pic, which Dylan shared with the caption, "Look who I ran into!"