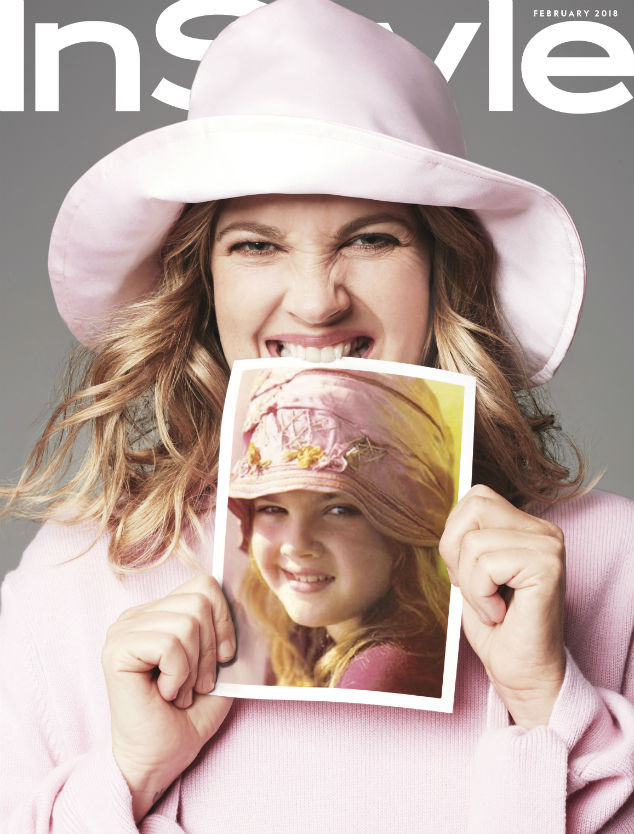 Anthony Maule/Artists & Company
Drew Barrymore is taking a trip down memory lane.
The actress is on multiple covers of InStyle's February edition, recreating some of her most memorable childhood looks.
"We are recreating looks from a very specific time period in my life from when I'm about five to 10, which would be about 1980 to 1985," Drew shares with the magazine.
Holding a photo of herself in a pink hat, Drew explains that this a pic of her from a photo shoot in 1984 when she was nine.