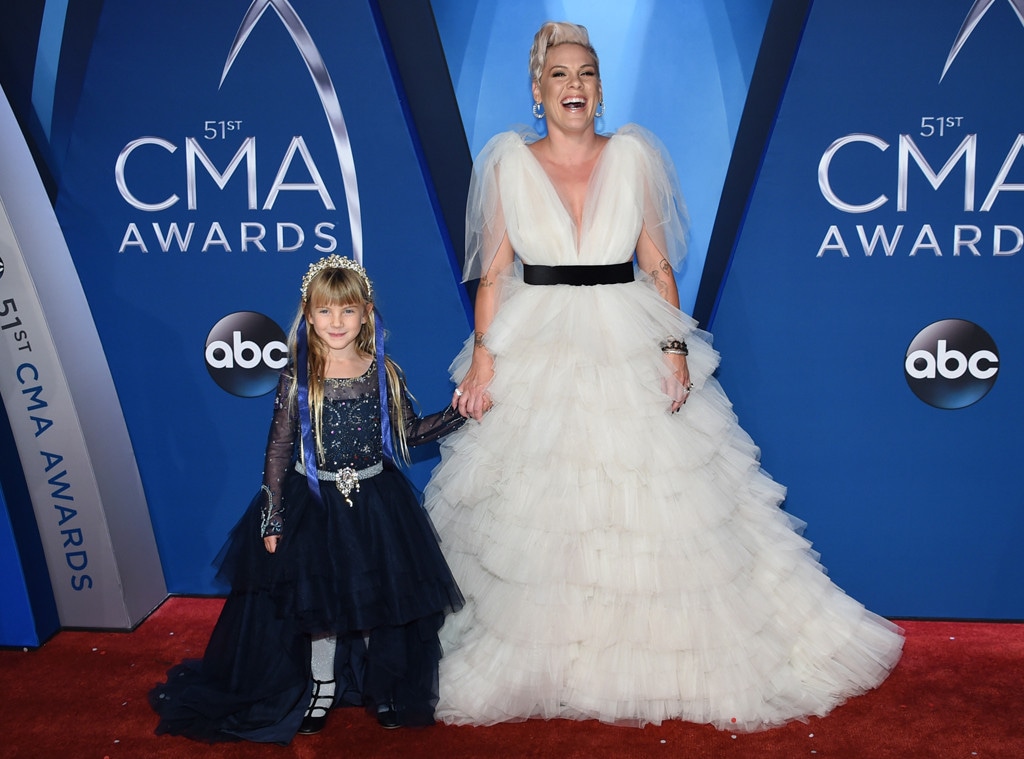 Evan Agostini/Invision/AP
Pink's recent encounter with a fellow mom had her in tears.
The "Beautiful Trauma" singer took to Twitter on Wednesday to share a story about a meeting she had at a grocery store that night.
"A really sweet Mama came up 2me tonight at the grocery store and told me some nice words about how she gets strength from my parenting cause I'm not afraid to f--k up in public," she tweeted. "We cried together. It's so hard. Y'all. I wish us mamas could give ourselves and each other a break."
Pink, who has two kids with husband Carey Hart, has been very open about her life as a mom. In the Jan. 2018 edition of Cosmopolitan, Pink revealed the dating advice she recently gave her 6-year-old daughter, Willow.
The singer told the magazine, "She said to me the other day, 'How many boys can I have at once?' And I said, 'Excuse me?' I said, 'Probably none of them because they won't deserve you. They have to be kind, respectful, they have to be chivalrous, they have to be good to their moms, they have to be good looking, they have to be funny.'"
Pink and Carey tied the knot in Jan. 2006 and welcomed their first child, Willow, in June 2011. Five years later, the couple welcomed their second child, a son named Jameson Moon Hart, in Dec. 2016.
Last month, Pink and Willow walked the red carpet together at the 2017 CMA Awards, marking Willow's red carpet debut at the award show.