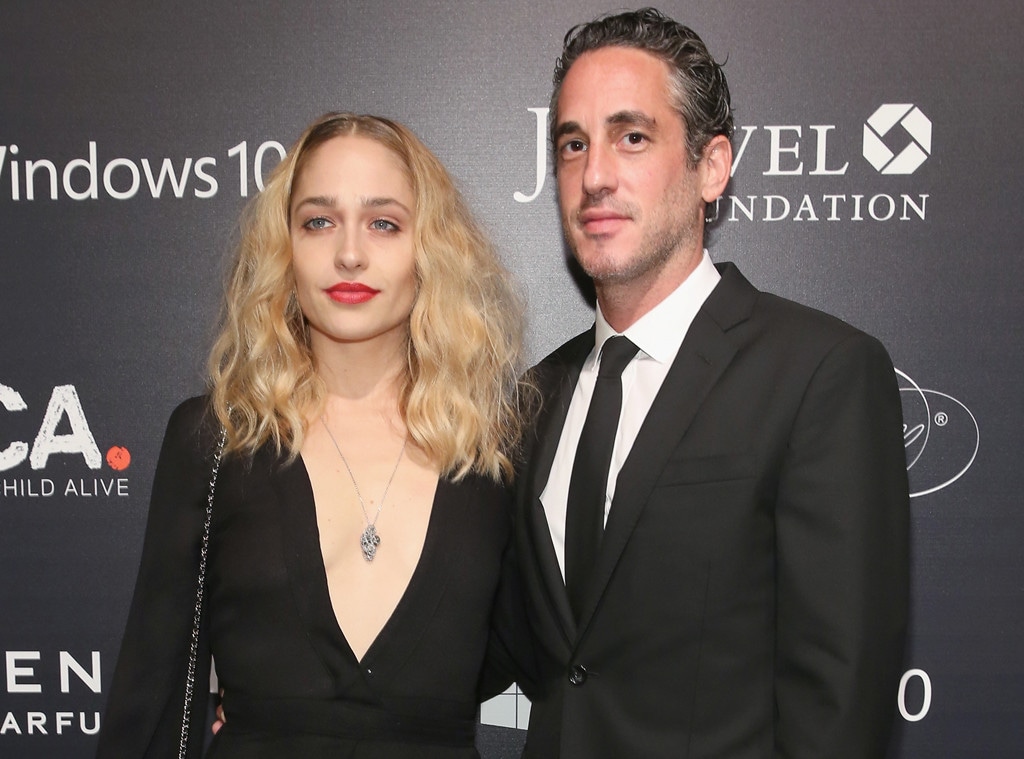 Mireya Acierto/FilmMagic
If you want to hear Jemima Kirke's opinion on weddings, specifically hers—just ask her.
It's been a big year of big goodbyes for the fierce feminist known for her unorthodox views—her hit HBO show Girls ended after six seasons and so did her marriage to her husband of seven years, Michael Mosberg, with whom she shares son Memphis and daughter Rafella.
In a new interview with W magazine, the actress, who was an artist long before she slipped into the role of Jessa, opened up about her new solo art exhibition of oil paintings called The Ceremony, which is show about marriage, weddings and ultimately the role of being a wife. The exhibit features portraits of women like Jemima's sisters Domino Kirke and Lola Kirke in wedding dresses, as well as former co-star Allison Williams.
When asked about what she thinks of weddings, she said that the only two kinds she thinks highly of and they might surprise you.
The only sincere, honest marriages are either green card marriages, or big f--- off performances where the bride's doing coke in the bathroom and wearing a dress that's, like, bigger than the whole room," she said. "Because that's what it is—it's a performance, and I love that. I love huge parties, and I love weddings if they're fun."
She said having fun at a wedding is what it's all about, "Since I don't actually care or want to drive four hours or get on a plane to go to your wedding, they really better be fun, but some people don't even let you have a drink until after you've watched them get married. I'm like, 'What is this, it's your party! F--- you!'"
When asked if she had fun at her own wedding, the 32-year-old emphatically said, "No." She continued, "It was fine, it was quick, it was simple, but it was pointless. Either you're throwing a party, or you're doing it out of necessity."
As for whether or not she questioned her decision, she said she did not. "I was pregnant so I was like, whatever you want, it's really a moot point now."
But despite her split and her not having "fun" at her wedding, she says that getting hitched for a second time isn't out of the cards.
"Maybe. I might. It wouldn't be under any delusions of thinking it would mean that it would improve anything or change things for the better."
The Ceremony was at Sargent's Daughters in New York's Lower East Side.