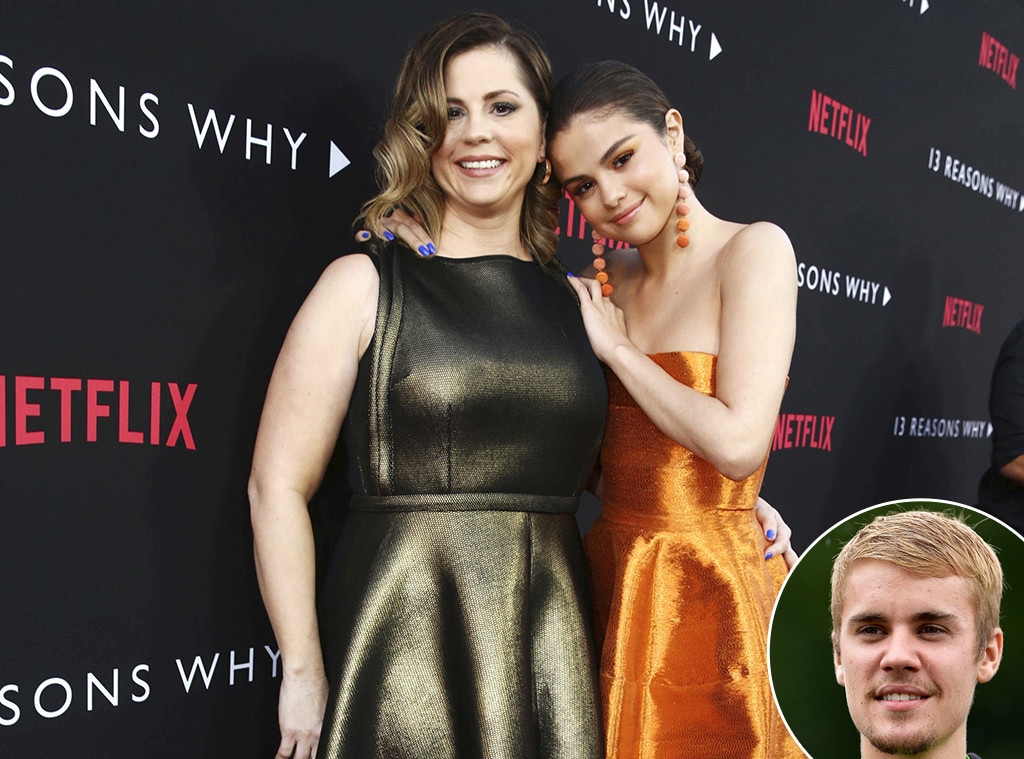 Selena Gomez's relationship with mom Mandy Teefey was strained long before Justin Bieber re-entered the pop singer's life. 
After it was revealed that Gomez's loved ones were less-than supportive of her and Bieber giving their relationship another shot, multiple sources tell E! News their ongoing familial problems run much deeper than drama over Selena's love life. 
"Selena has always said that the one person that means the most to her is her mom, Mandy," our source explains. "But still, they've had a really complicated relationship and have gone through a lot of ups and downs."
There was an "entire year," our insider says, that Selena and her mom didn't speak after the "Wolves" songstress parted ways with Mandy as her manager in 2014. "It caused a huge rift in their relationship. Mandy wouldn't even let Selena talk to her sister for a long time," the source adds. 
"Mandy and Selena's stepdad [Brian Teefey] really did everything they could for Selena so when she fired her it took a toll on Mandy emotionally and professionally," our insider continues.
We're told Teefey endured a "really hard time" getting her and Selena's Netflix series 13 Reasons Why off the ground, because as the source tells E! News, "Mandy lost her clout as a manager after Selena left. It caused a major rift in their relationship but they eventually reconnected."
In March 2017, Selena and Mandy (who executive produces the drama) walked the red carpet together at the premiere of 13 Reasons Why.
A source previously told us that Justin has caused "so much angst" for Selena's family and they're "very sad" she's back together with the singer. But as the Gomez family continues to resolve their personal matters, a second source reveals it's Bieber that Selena is leaning on.
The insider confirms, "Selena is dealing with some family issues at the moment and Justin is there for her. He doesn't want to cause any problems between Selena and her mom... Justin and Selena are still together."
Jelena confirmed their reconciliation in November, and just before the Christmas holiday they enjoyed a private getaway to Seattle. A source shared with E! News before Selena's family dispute became public that the couple planned to celebrate New Year's Eve together.