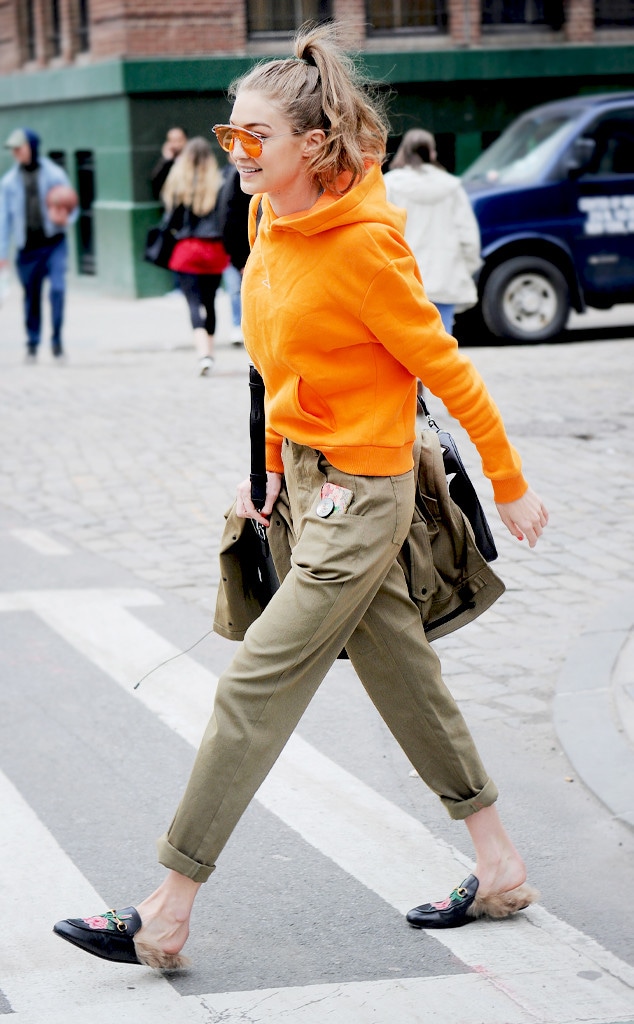 Splash News
While you may be thinking about what's in store for 2018, it's time to think about what's not going to happen...like near-retirement fashion trends.
2017 had trends with real momentum. Flattering, easy to wear and attention-grabbing—Hollywood's A-list stylists discovered must-have looks that turned everyone's Instagram feed into a collection of interpretations of the same outfit. After spending some time scrolling through, the fatigue has weighed in and now we're saying, we saw, we wore, we conquered. What's next?
Case in point: Gigi Hadid's mink-lined loafers. These popular Gucci shoes had their moment, causing bloggers, celebs and fashion followers into a frenzy, elevating their casual looks with these boss-appropriate beauties. But, we won't be seeing them (at least in this form) in 2018. There's something new in store.
Want to know which styles will take their final bow before the new year? Check out the trends that won't make it to 2018 below!