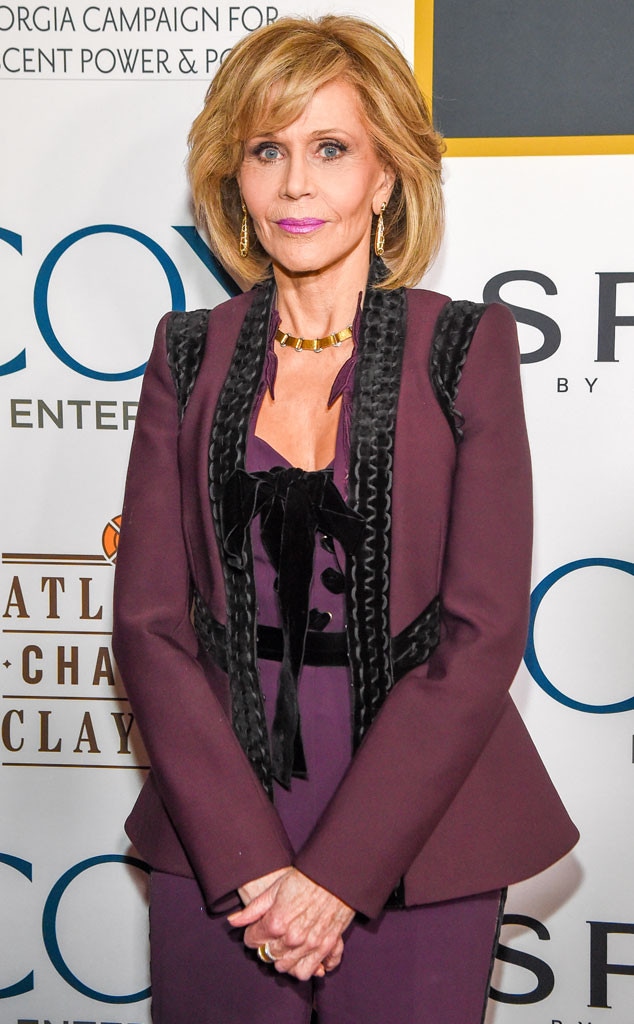 Rick Diamond/Getty Images for GCAPP
Jane Fonda didn't think she'd make it to 30, let alone 80.
The actress, who has won two Oscars, turned 80 years old on Dec. 21. But now she's revealing that she pictured a completely different life for herself, one that didn't include living this long.
"I never pictured 30," Fonda tells People about growing up. "I assumed I wouldn't live very long and that I would die lonely and an addict of some sort. I didn't think if I did live this long, that I would be vibrant and healthy and still working. I'm grateful."
Fonda, who shared with People that she had a "fraught adolescence," was born in 1937 to father Henry Fonda and mother Frances Ford Brokaw, who in 1950 committed suicide when Fonda was 12.
After suffering great loss as a child, Fonda went on to discover her passion for acting. Still today, Fonda continues to find success in her career, starring in Netflix's Grace and Frankie.
Talking about her life and what she looks back on over the years, Fonda explained that it's her personal inner growth that she's thankful for.
"I'm thankful that I've gotten better over the 80 years," she tells People. "I'm less judgmental. I'm forgiving. It wasn't always true. I've really worked hard to get better as a human being."
Looking back on her past relationships, Fonda shared some advice with the magazine, "If you don't feel seen, safe or celebrated, get out."