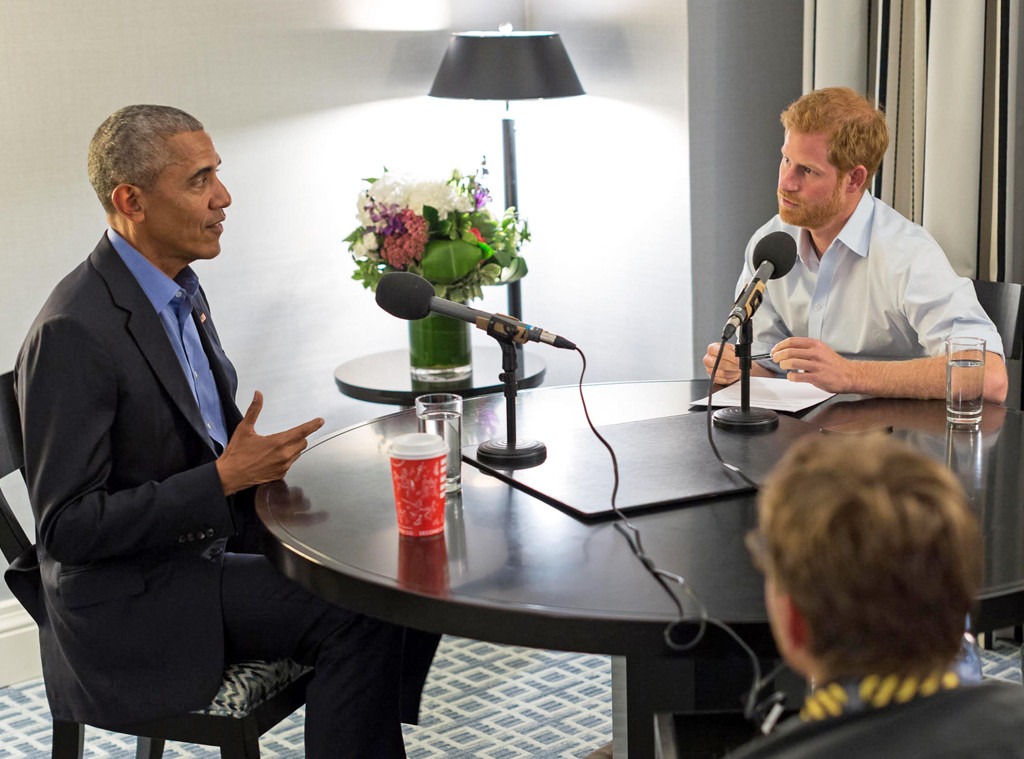 The Obama Foundation via Getty Images
Prince Harry got the inside scoop on former U.S. president Barack Obama's likes and dislikes during an interview for BBC Radio 4's Today program. 
The fifth in line to the throne guest edited the program and quizzed the former commander in chief on everything from his TV and sports preferences to the White House amenity he misses most.
For instance, when asked whether he missed the White House cinema or bowling alley more, the 44th president replied, "Cinema. We call it a movie theater, but that's fine." He also said he preferred Rachel over Monica from Friends and that he preferred Michael Jordan over Lebron James for basketball stars.
"Although, I love Lebron," Obama said, "but I'm a Chicago guy."
The royal also asked Obama which TV program he liked better: The Good Wife or Suits.
"Suits, obviously," Obama said, choosing the program starring Harry's fiancée Meghan Markle.
"Great answer," the prince replied. 
Still, there were a few questions the former president refused to answer, such as whether he wears boxers or briefs. 
"Sorry, we don't answer those questions," he said.
Watch the tweeted video to see Obama answer questions about movies, the Kardashians and more.
Although the interview was released Dec. 27, Harry originally interviewed Obama at the September Invictus Games in Toronto. In addition to sharing his likes and dislikes, the former president complimented his wife Michelle Obama and shared the thoughts he had about her during the inauguration of President Donald Trump.
"You know, the first thing that went through my mind was sitting across from Michelle how thankful I was that she had been my partner throughout that whole process," he told Harry. "You know, you've gotten to know Michelle quite well and she is [a] spectacular, funny, warm person. She is not someone who was naturally inclined to politics. So, in some ways, despite the fact that she was, I think, as good as a first lady as there's ever been, she did this largely in support of my decision to run."
He added, "For us to be able to come out of that in tact—our marriage was strong, we're still each other's best friends, our daughters turning into amazing girls, amazing young women—the sense that there was a completion and we had done the work in a way that preserved our integrity and left us whole and that we hadn't fundamentally changed I think was a satisfying feeling."
Check out the BBC Radio 4's Today program to hear the whole interview.