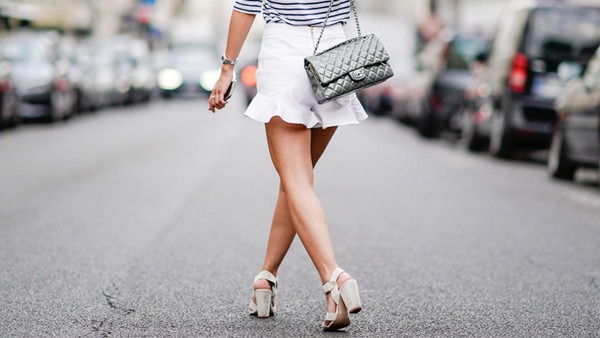 Edward Berthelot/Getty Images
Ladies, what have you done for your "V" lately?
For too long, the most intimate part of our bodies has received the same treatment as everything else (with the exception of our faces)—soap, water, a little body oil perhaps. But, it might not be enough. Think about it: When you take into account its pH changes, delicate tissue, your hair removal regimen and sex life, the vagina has special needs. Unfortunately, there still isn't enough attention being paid to this region of a woman's body, even within the female-dominated beauty industry.
Created by beauty industry vet Avonda Urben and loved by Danish model Mathilde Gøhler, the Denmark-based brand, The Perfect V, addresses this disparity with a luxury skin-care line made just for the "V," which includes the small triangle and bikini line. The line is paraben-free, pH-balanced and made with natural products. And, it also promises to be for all skin types, relying on positive feedback from Scandinavian dermatologists and gynecologists. 
The brand features Vanicure Essentials, a kit meant to be used regularly. It includes an at-home regimen: a wash, to gently cleanse your lady parts; an exfoliator, which helps to avoid ingrown hair; and, a cream to moisturize and condition the skin. For on-the-go, the kit offers cleansing wipes called "beauty sheets" to instantly cleanse and refresh, a serum to soothe skin and luminizer (yes, you read that right) to brighten and highlight skin. 
As a specialty product, they also offer the VV Beauty Mist, a rosehip mist that refreshes the area, leaving a light, soothing scent of roses. 
All of the products are TSA approved and purse-friendly, so you can smell like roses no matter where you are.
Pro tip: Take your essentials kit with you to your next hair removal appointment to reduce any inflammation and soothe skin, post-wax, sugaring, lasering, etc.
Although The Perfect V doesn't have anything specific for public hair, Emma Watson has a recommendation: "...I use Fur Oil. I'll use that anywhere from the ends of my hair to my eyebrows to my pubic hair. It's an amazing all-purpose product," she told Into the Gloss.