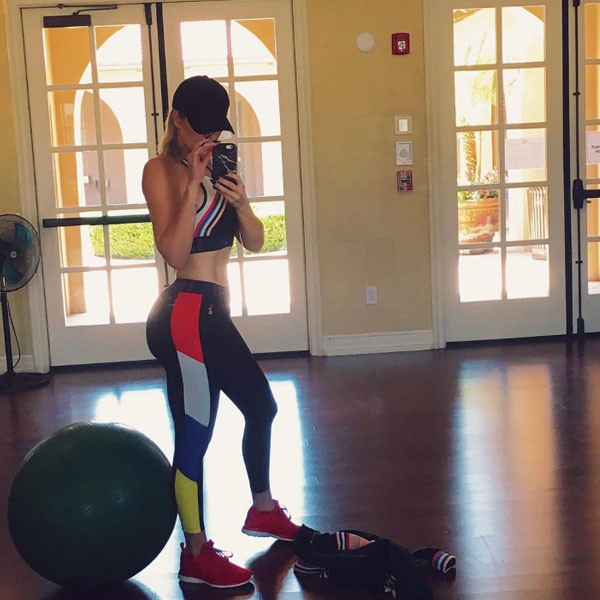 Instagram
Here's what your workout is missing! 
Khloe Kardashian is fit and fierce and it's all thanks to her intense workout regimen. However, she couldn't get it done without a few extra essentials. Want to know what this fit female uses to boost her workouts? 
Obviously there is the water she has on hand to stay hydrated, but she also doesn't leave home without her trusty deodorant. And when it comes to getting that extra bit of tone in her muscles, she has a sweat belt that she swears by.
As the host of Revenge Body With Khloe Kardashian, Khloe knows a thing or two about what you need when hitting the gym and getting into shape. With season two right around the corner, you're going to want to get up off the couch and start moving. These essentials are a great way to get you into gear! 
Now you have everything you need to get the best revenge of your life!