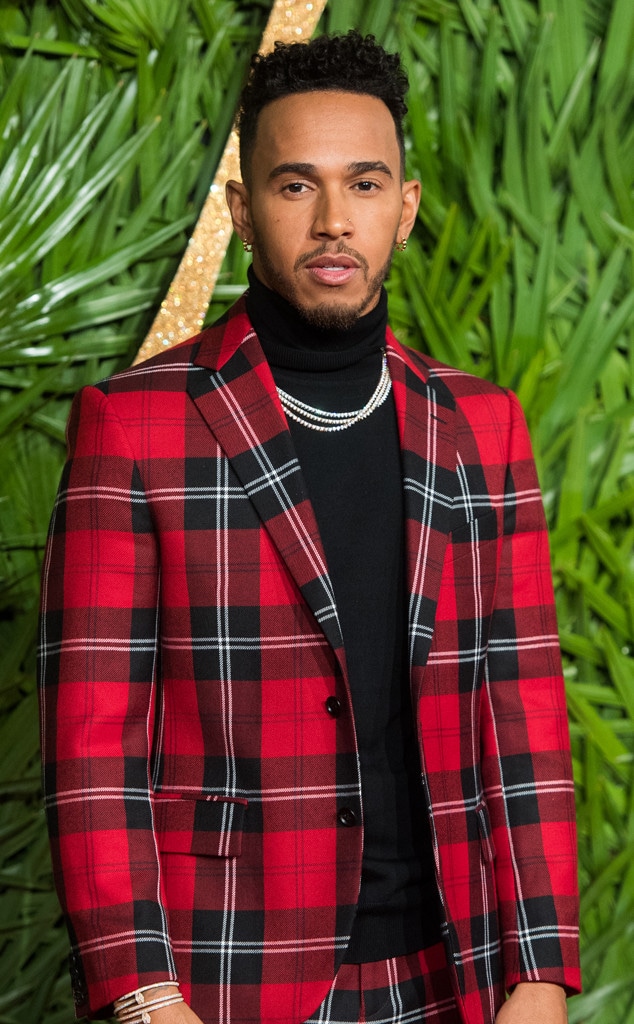 Samir Hussein/WireImage
Lewis Hamilton's main objective, if his Instagram bio is to believed, is to "inspire, spread love and live every day to the fullest." But the four-time Formula One World Champion seemingly did the opposite on Christmas, as he publicly shamed his young nephew in his Instagram Story.
In the video, which has since been deleted, Hamilton looked into the camera and said, "I'm so sad right now. Look at my nephew." As the camera panned to a young boy, he asked, "Why are you wearing a princess dress? Is this what you got for Christmas? Why did you ask for a princess dress for Christmas? Boys don't wear princess dresses." The boy laughed at Hamilton's outrage.
Another video showed Hamilton's niece (wearing a fairy costume) and his nephew (wearing a princess dress) chasing him around the house and hitting him with their wands. "You better stop whooping me," Hamilton laughingly told his two young relatives. "Imma whoop your ass!"
Hamilton may have deleted the initial video, but it's being widely circulated on Twitter:
As a result, many people are criticizing Hamilton on social media:
Amid backlash, Hamilton issued an apology in a series of tweets. "Yesterday I was playing around with my nephew and realized that my words were inappropriate so I removed the post. I meant no harm and did not mean to offend anyone at all. I love that my nephew feels free to express himself as we all should," he told his 5.21 million Twitter followers. "My deepest apologies for my behavior as I realize it is really not acceptable for anyone, no matter where you are from, to marginalize or stereotype anyone. I have always been in support of anyone living their life exactly how they wish and I hope I can be forgiven for this lapse in judgment."
A few Twitter users suggested Hamilton should take a page out of Brian Austin Green's book, as one of the actor's sons often has often worn princess costumes, too. "My son, he's 4. I've heard from some people that they don't agree. They don't agree with him wearing dresses," the Beverly Hills, 90210 star said on Straight From the Source in September. "To them I say, 'I don't care.' He's 4 and if he wants to wear it, then he wears it. It's dresses or goggles or slippers—whatever. It's his life. They're not my clothes...I feel like at 4, at 5, that's the time he should be having fun. He's not harming anyone wearing a dress. If he wants to, awesome. Good on him."
(Originally published on Tuesday, Dec. 26, 2017, at 7:35 a.m. PDT.)