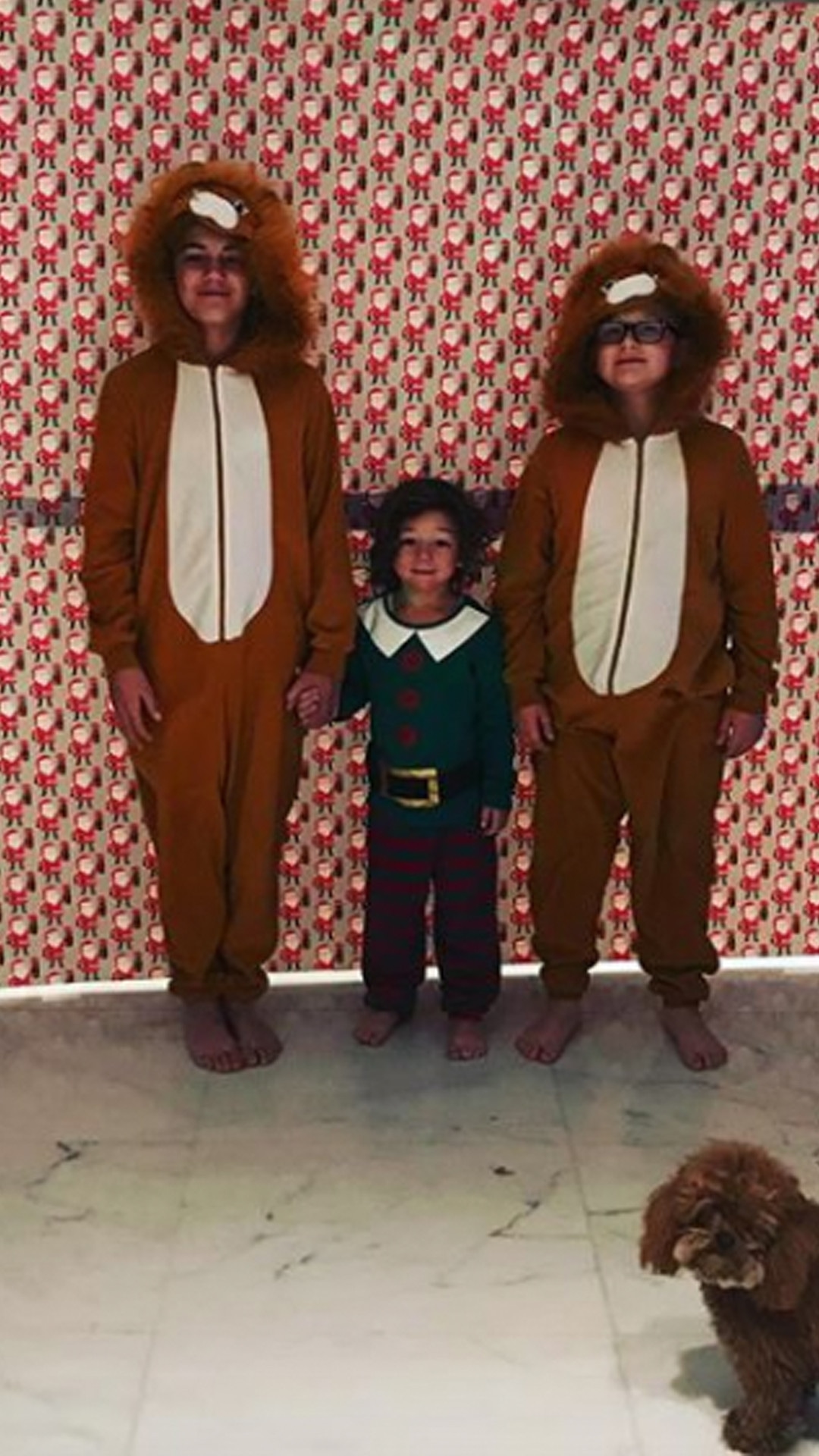 Instagram
Gwen Stefani and Blake Shelton have Christmas morning on lock!
The couple filmed as her three sons burst through a wallpaper wall to finally get a glimpse of their presents.
All three little ones were dressed in their pajamas—the two older sons in matching lion's onesies—and eagerly trotted through the swanky mansion before stumbling on a pile of amazing gifts.
Apollo couldn't even contain himself when he saw a mini truck (just like Blake's!) that was filled in the trunk with even more goodies.
Blake was seen in the corner of the living room filming the entire thing for good measure and he couldn't help but giggle at Gwen's little one's reaction to the tough-looking 4-wheeler.
And while the truck was clearly the main event of the morning Christmas gift opening, by the looks of the video there were still plenty of presents to get to throughout the day.
While Gwen didn't share any selfies, or even any PDA-filled pics with her leading man, she did make sure to wish all of her many fans around the world a Merry Christmas from her family to theirs.
Merry Christmas right back at you, Gwen!