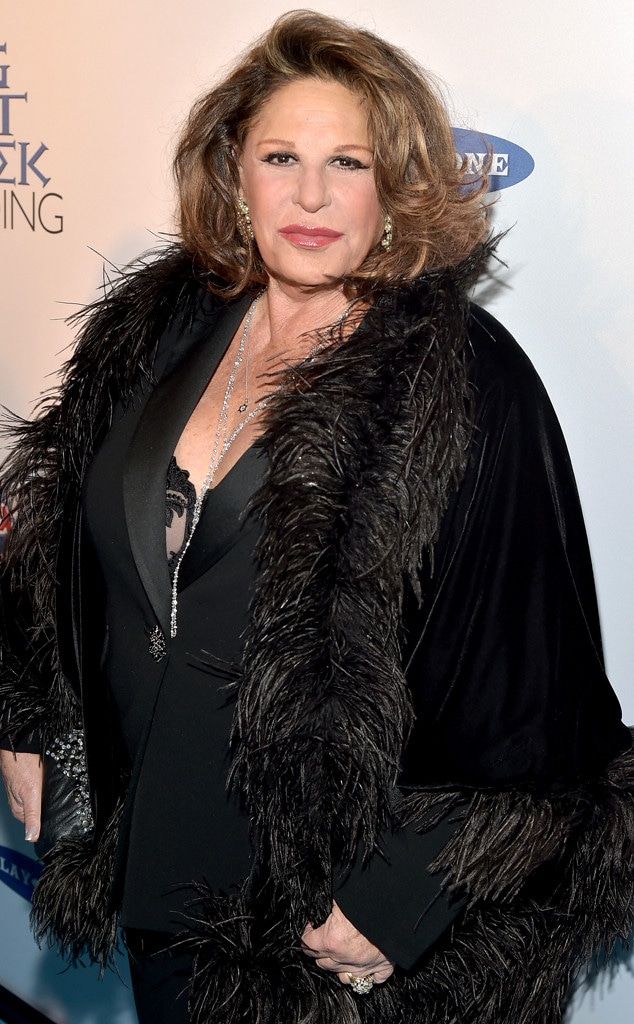 Theo Wargo/Getty Images
Lainie Kazan, star of the My Big Fat Greek Wedding movies, has been arrested for allegedly stealing groceries.
The 77-year-old actress, who played Toula Portokalos' mom in the 2002 comedy film and its 2016 sequel, has not commented.
Kazan allegedly loaded up a cart at a Gelson's supermarket in Los Angeles with $180 worth of food, put it all into several reusable bags and walked outside without paying, TMZ reported, citing law enforcement sources. A store worker then stopped her and the police were called, the outlet said.
Kazan was arrested for petty theft, handcuffed and taken to a police station, then was later released without bail, TMZ reported.
A police spokesperson confirmed to E! News that Kazan was cited for shoplifting and released but offered no further details.
TMZ cited its source as saying that Kazan had said she had no money on her at the time of the incident.
In addition to her role in the My Big Fat Greek Wedding movies, Kazan also appeared in films such as You Don't Mess With the Zohan, opposite Adam Sandler, and played Maxine Rosen on Desperate Housewives.