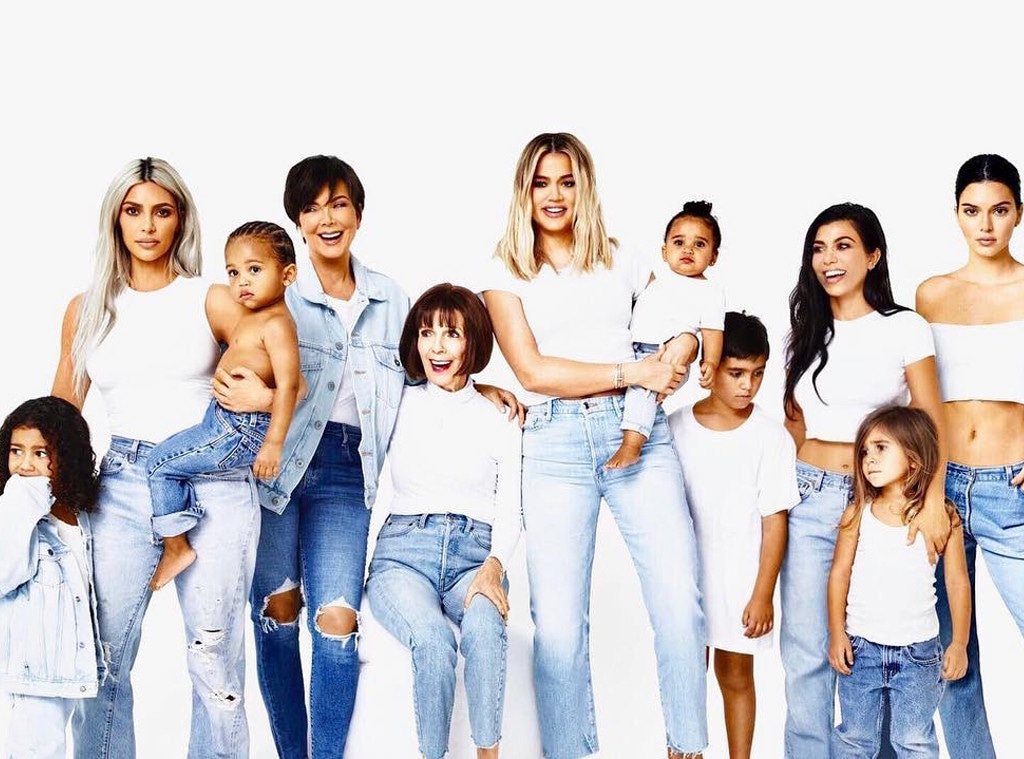 Eli Linnetz
Where are you Kylie?
OK, so maybe that's not exactly the "Where Are You Christmas" song you were expecting on this Merry Christmas Eve, but seriously...Where's Kylie Jenner?
The Kardashians released day 24 of their Christmas card unveiling today, and we still have no glimpse of Kylie at all.
It's exceptionally weird that she's missing from today's photo as it features almost the whole Kardashian-Jenner clan, including: Kim Kardashian, Khloe Kardashian, Kourtney Kardashian, Kris Jenner and her mom Mary Jo Houghton, and even Kendall Jenner made her return!
Kourtney's kids Penelope and Mason Disick also made the photo, though her youngest son Reign did not. Both of Kim's kiddos, North and Saint West, were also featured, but Kanye West was notably absent. And although Rob Kardashian has not been photographed so far, his daughter Dream has been in several pictures over the last month. 
Of course, we still have one more day to go, which has us wondering: Will Kylie take part in the final cut?
With reports circulating that she's pregnant with her first child, many are hoping she'll confirm the news by revealing her baby bump in the last pic tomorrow. But it looks like we'll just have to wait and find out!
Speaking of pregnancies, Khloe recently confirmed months-long reports that she's expecting her first child with boyfriend Tristan Thompson.
Taking to Instagram to share a photo of her growing baby bump, she wrote, "My greatest dream realized! We are having a baby! I had been waiting and wondering but God had a plan all along. He knew what He was doing. I simply had to trust in Him and be patient."
She continued, "I still at times can't believe that our love created life! Tristan, thank you for loving me the way that you do! Thank you for treating me like a Queen! Thank you for making me feel beautiful at all stages!"
Following the announcement, several people close to Khloe have reached out to send their well wishes. 
Last night she showed off a gorgeous rose gold "Mommy" bracelet gifted to her from her besties Malika and Khadijah Haqq.
As we wait for the final Kardashian Christmas card reveal tomorrow, take a look through all 24 days of their photos below:
Do you think Kylie will make her appearance in the card tomorrow? Sound off in the comments below!