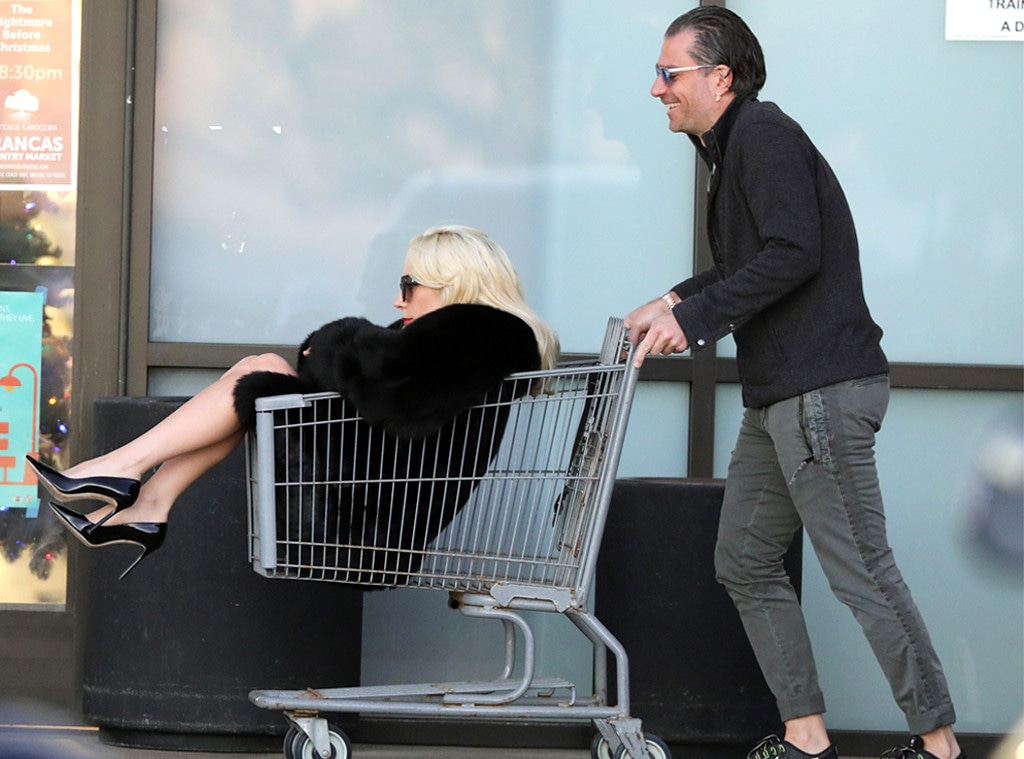 Jacson / Splash News
Your ride is here, m'Lady Gaga.
The 31-year-old pop star was photographed being pushed in an empty shopping cart by boyfriend and CAA agent Christian Carino outside the Trancas County Market in Malibu on Thursday.
The singer dressed for the occasion...well, the way you would dress if you were Lady Gaga grocery shopping; she wore a black fur coat, paired with a matching mini dress, pumps and sunglasses.
Gaga and her beau were first linked romantically in February.
They have largely kept their relationship private. Gaga gave her boyfriend a rare shout-out in September onstage at her concert at Citi Field in New York.
"When I went backstage, Christian was by the stairs making sure I was OK," she said. "The best part about being in love with someone is having them there to catch you if you fall."