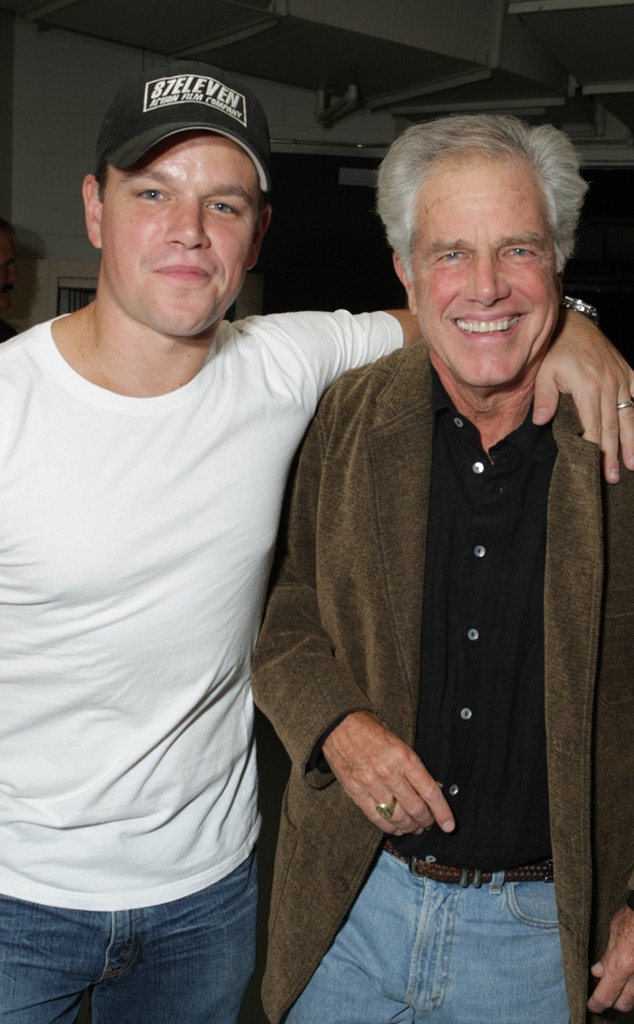 Eric Charbonneau/Wireimage
Matt Damon's dad Kent Damon has died after a long cancer battle. He was 74.
The actor's father, a former stockbroker, passed away on December 14, E! News confirmed on Saturday.
In 2011, Matt revealed his dad was battling multiple myeloma, a blood cancer that affects the plasma cells in bone marrow. At a benefit for Massachusetts General Hospital, the actor told WCVB-TV that while the disease is incurable, his father was doing well and will "fight it to a standstill." His dad's condition had worsened in recent months, The Boston Globe reported.
In late October, the actor flew to Boston and missed the 2017 Britannia Awards, citing a family emergency. At the ceremony, he was honored with the Stanley Kubrick Award for Excellence in Film and Kate Mara accepted the award on his behalf.
Since his father's diagnosis, Matt has helped raise awareness and funds for cancer research and treatment, The Boston Globe said.
Matt last opened up about his father's health in an interview with Extra earlier this month.
"It's been a slow unfolding; my dad's sick, so that's been a process we're going through," he said. "We'll take any prayers you got, so throw 'em up there."