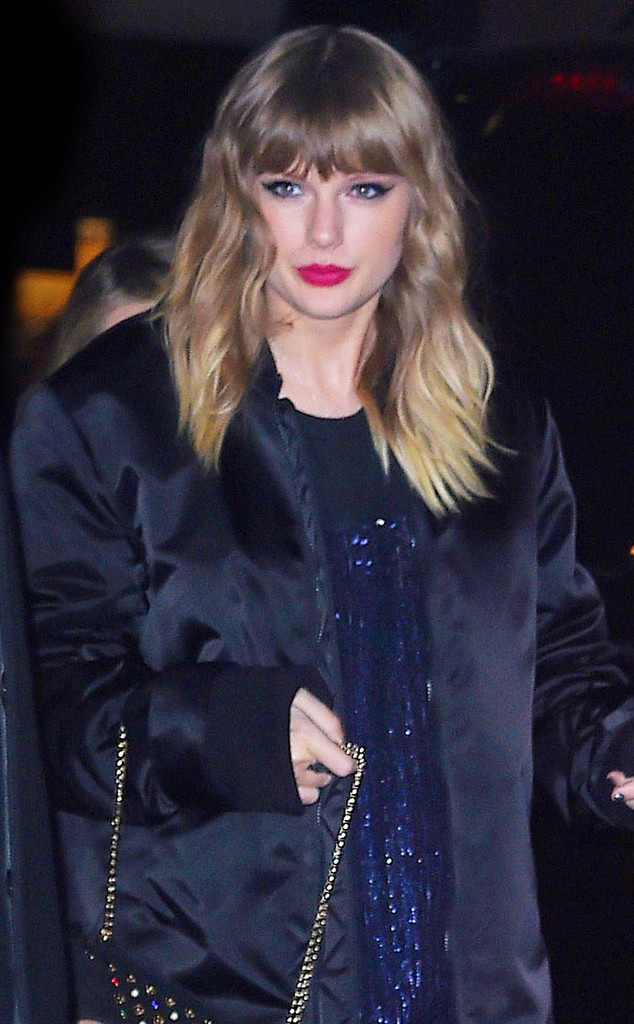 Splash News
Tay loves her Swifties!
A Taylor Swift superfan got the surprise of her life after a concert in England. The fan, named Stephanie, just gushed about it on the singer's new app The Swift Life, revealing to the world the touching gift that the "Look What You Made Me Do" singer once gave her. It turns out that the Grammy-winning singer didn't merely gift the down-on-her-luck pregnant mom-to-be a backstage pass or a cool tour t-shirt, it appears as though the 28-year-old actually helped the concert-goer buy a house. 
E! News has learned Taylor donated money and helped Stephanie buy a house. Stephanie met Taylor at her show in Manchester, England and the pop star told her she wanted to help. 
The fan wrote a lengthy post telling the story of how the superstar singer, who is known for going above and beyond for her loyal fans, helped her during a very rough time.
Stephanie began, "I've been contemplating posting this story for a while. I've finally decided to tell you all what Taylor did for me. What many of you don't know is that for 8 months of my pregnancy I was homeless."
The story continued, "Long story short our first flat was condemned for health and safety reasons and we lost everything. To add to the stress, during this time Matthew [boyfriend] lost his job. 'My mum told Taylor and just asked her to make me feel special at her show I was attending in Manchester. After the show Taylor took us back to her dressing room where she told me, 'Stephanie, You've been in my life for a long time and you've never asked me for anything. You could have reached out and I would have helped you. But you didn't. Your mum told me...'"
She continued, "[Taylor] told me she wanted to give me the money back for my ticket that night. What she actually did was help us buy a home and all I needed for my baby. She told me 'I want you to be able to enjoy your little girl, not have to worry about all this stuff.'"
Finally, the the grateful Swiftie wrote, "That night she gave me her hand and lifted me off the ground. The same way she's done for 12 years. I love her forever. #SwiftStories #Taymoji #MySwiftStory."
What a story!
We hope Stephanie, Matthew and her growing baby girl have a happy Christmas!