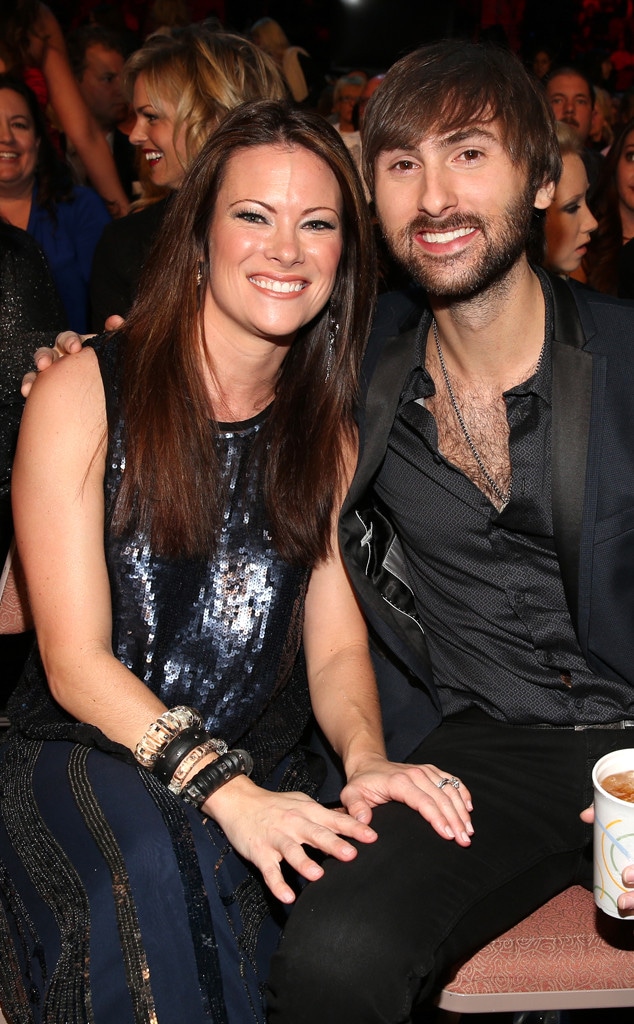 Christopher Polk/ACA2012/Getty Images
Welcome to the world, Lillie Renee Haywood!
Lady Antebellum's Dave Haywood is officially a dad times two. The musician announced the birth of his and his wife Kelli Cashiola's second child on Friday, revealing they now have a little girl in their lives just in time for Christmas. 
"We'd like to welcome our beautiful Christmas gift Lillie Renee Haywood," Haywood wrote on Instagram along with a sweet photo of dad, mom and the newborn. "Born today at 11:14am, at 7 lbs 6 oz, 19 in."
The proud dad also revealed the inspiration for his little lady's moniker, explaining, "She is named after both of her grandmothers."
As his message concluded, "Kelli and Lillie are happy and healthy, and Cash is already a great big brother. God is good!"
The Grammy winner announced the news his wife was expecting again in tandem with his bandmate, Hillary Scott, back in August. 
"Well, #BabyBellum round 2 is on the way!" the group shared on Instagram over the summer. "We're thrilled to announce the Haywoods are welcoming a girl this December, AND the Tyrrells are expecting in February 2018!!"
A perfect way to close out 2017 and kick off 2018. Congratulations to the new parents of two and big brother Cash!