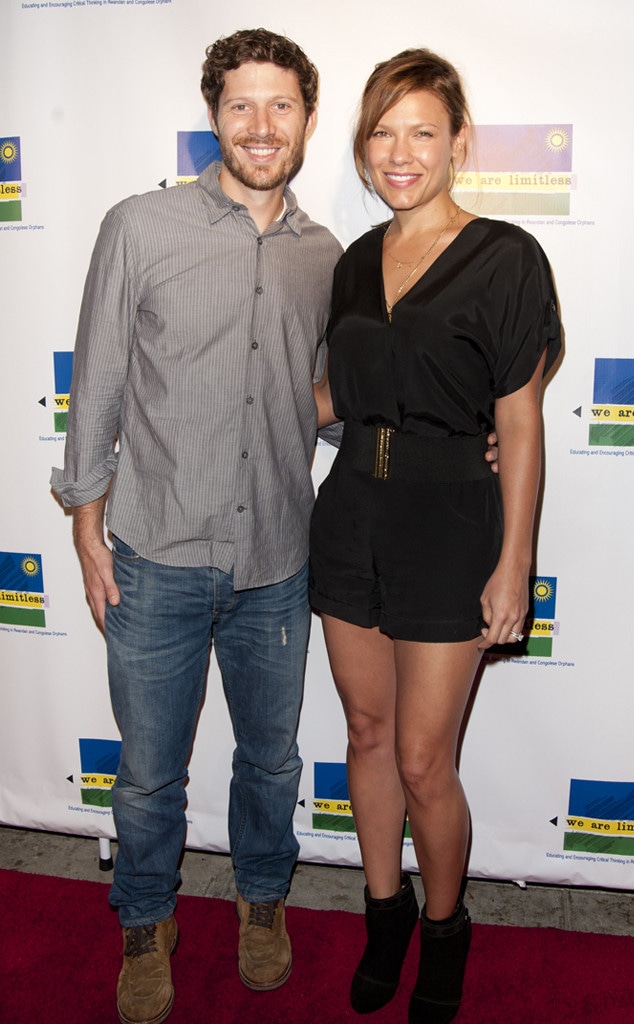 Lilly Lawrence/WireImage
And baby makes three!
Friday Night Lights actor Zach Gilford and Lost actress Kiele Sanchez welcomed a baby girl named Zeppelin Adele Gilford on Wednesday, Nov. 29, in Los Angeles, a rep confirms to E! News. Zeppelin was delivered via surrogate, reports People.
The baby girl's arrival is particularly joyful as the couple suffered a late-term miscarriage in 2015. 
Gilford and the 36-year-old Glades star met in early 2010 while they were costarring in the ABC pilot The Matadors. The couple was married in 2012 in Napa, Calif.
Back in 2012, Gilford dished to E! News about the couple's wedding planning process. "We set a date," he said. "We found a magical, magical place to get married and I'm excited. It is going to be cool."
The couple announced they were going to have a baby in August 2015.
In October 2015, the Kingdom actress suffered a miscarriage after being eight months pregnant with a baby boy. The child was due to be born in November.
A rep for the couple told E! News, "We regretfully confirm that Zach Gilford and Kiele Sanchez recently lost their child to a late term miscarriage.  No additional details will be made available.  We thank everyone in advance for their sensitivity and discretion during this difficult time."
We're glad to see that happier days were ahead of them. Congrats to the growing family!