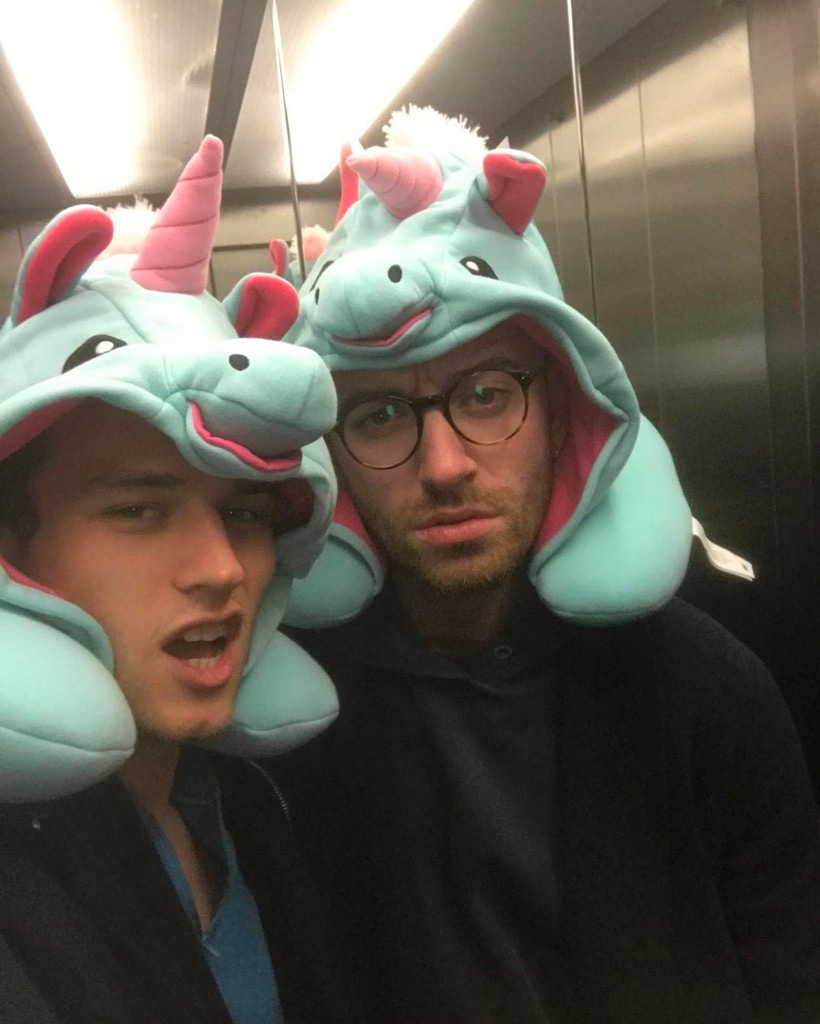 Instagram
It looks like Sam Smith is just as good at going Instagram official as he is with goodbyes. 
After months of seeing the star canoodling with 13 Reasons Why star Brandon Flynn, the two have officially gone Instagram, well, official. 
In an adorable snap, the two got silly in unicorn hats and posed for a selfie. They clearly weren't afraid about poking fun at themselves with the caption, "Rare sighting in London." Could these two be spending the holidays together? 
While that remains to be confirmed, these two have been linked since the fall. During one outing in New York City, the guys were snapped sharing a kiss and walking arm in arm. 
A month earlier, the Oscar winner told Beats 1 radio host Zane Lowe that he was "insanely single." However, that quickly changed by late October when he told Ellen DeGeneres he was now singing songs about another guy.
Smith confirmed to the daytime host he was no longer single, "which is crazy," he quipped. While Smith didn't name Flynn during the interview, the singer admitted, "It's weird bringing out an album and not being single, 'cause when I brought [my debut album] In the Lonely Hour, I was so lonely. But now I'm singing songs about another guy, and I'm quite happy, so it's quite weird."
As the "Stay With Me" singer later said of his relationship during an interview with Kiss FM U.K., "It's good and I'm actually willing for it to be good, which is really new for me, you know? I think I got really comfortable with the idea of someone not wanting me back, so I'm trying to break out the mold."