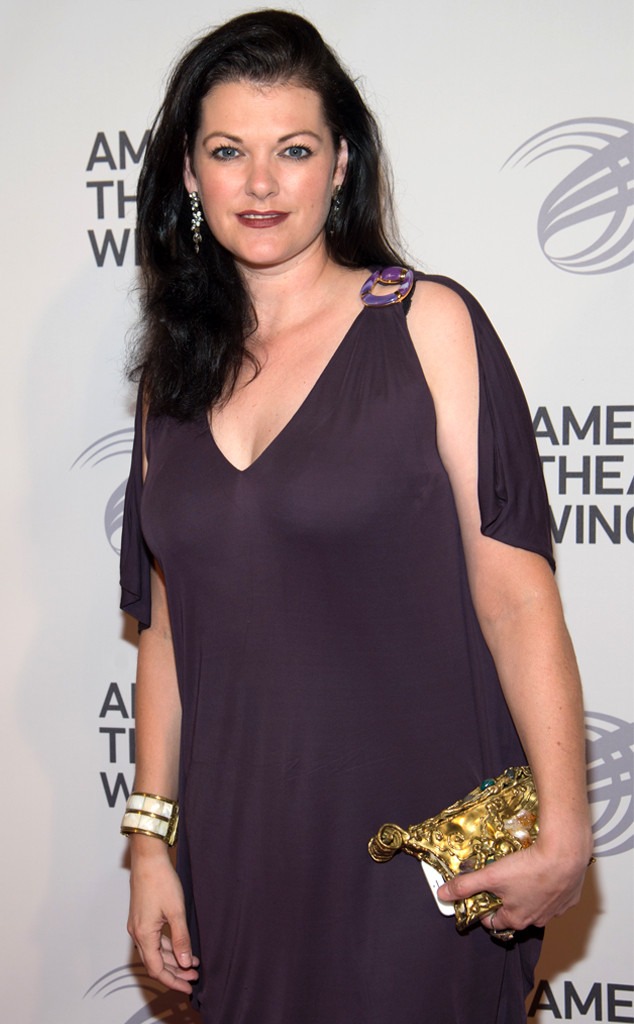 Mark Sagliocco/Getty Images
UPDATE: On Friday afternoon, the Miss America Organization Board of Directors released the following statement:
"The Miss America Organization Board of Directors today voted to suspend Executive Chairman and CEO Sam Haskell. Mr. Haskell, in support of the organization, has agreed to abide by the Board's decision. The Board will be conducting an in-depth investigation into alleged inappropriate communications and the nature in which they were obtained. In addition, the Board wishes to reaffirm our commitment to the education and empowerment of young women, supporting them in every way possible."
Following the vote, Haskell released a lengthy statement to E! News on Friday. "In response to the vicious story on me in the Huffington Post regarding Miss America and a series of conveniently edited emails, it is important for you to know that the events are not as described," he began.
The statement continued, "Much of what was reported is dishonest, deceptive, and despicable. The material is based on private emails that were stolen three years ago by ex employees. The story is so unkind and untrue, and hurts me, my family, and the stewardship of this non-profit. Those who know my heart know that this is not indicative of my character, nor is it indicative of my business acumen. I was under stress from a full year of attacks by two Miss Americas, and while I don't ever want to offer an excuse, I do want to offer context."
Additionally, he wrote, "My mistake is a mistake of words. Therefore, to allow the MAO Board of Directors and me time to properly evaluate the situation, I will be abiding by their decision to suspend me in my capacity as Executive Chairman and CEO of the Miss America Organization while an investigation takes place."
______
Former Miss America Kate Shindle has responded to a new report that features purported e-mails from leaders of the Miss America Organization.
In a statement posted on her Twitter, the former beauty pageant contestant turned theatre actress has asked the full Board of Directors to resign following the controversial messages.
"Today, I read that a member of the production wished I were dead, and that Executive Chairman and CEO Sam Haskell laughed about it. I read that Board of Directors conspired to change the rules of the rules of the competition specifically to destroy another Miss America's business. I read that that same board passed around photos to email each other degrading comments about Miss America's body. I read that Haskell, who has described himself as 'Gomer Pyle in a suit' and just yesterday retweeted a quotes which reads 'no act of kindness, no matter how small, is ever wasted' thinks that it's perfect to refer to the women of this program as 'c--ts.' It makes me physically ill," she shared on social media.
Kate continued, "The Miss America Organization is a publicly funded not-for-profit whose stated mission focuses on the empowerment of young women through scholarship and service. I still believe that Miss America has relevance and purpose in 2017 and beyond. But in order to achieve that purpose, the entire Board of Directors must immediately resign, including and especially Sam Haskell.  Only then can the women of Miss America reclaim its rich history and catalyse what is a clearly necessary evolution."
Regarding the HuffPost report, a Miss America Organization spokesperson told E! News in a statement:
"The Miss America Organization ("MAO") is committed to upholding the highest standards of character and integrity in all facets of its national framework. Several months ago, MAO's Board of Directors was notified about the concern of inappropriate language in private email communications regarding various stakeholders. Upon learning of these emails, the Board of Directors acted immediately, forming an investigative committee and retaining independent legal counsel to conduct a full investigation of the matter. The investigator conducted a series of in-depth interviews as well as extensive research that led to several recommendations."
The statement continued, "Although strictly intended for private communication, these illegally procured emails contain inappropriate language that is unbecoming at best and is not, in any way, indicative of the character and integrity of MAO or its representatives. Please note that MAO does not condone the use of inappropriate language. The independent investigation also determined that, at the time in question, three to four years ago, Mr. Haskell was under unreasonable distress resulting from intense attacks on his family from disgruntled stakeholders."
"As a result of the investigation, the Board directed the organization terminate the relationship with the most egregious author of inappropriate comments, a member of the television production staff. In addition, the Board has started the process of instituting additional policies and procedures," the statement concluded. "The Miss America Organization takes very seriously its reputation and the character and actions of its representatives and apologizes for any concerns or ill feelings this situation has caused. Moreover, the Board of Directors has and is taking affirmative action and has implemented specific policies and protocols to directly address this matter and to prevent any issues moving forward."
E! News has reached out to Sam Haskell for a statement.
Astrid Stawiarz/Getty Images for SiriusXM
Kate won the pageant in 1998 and went on to become a successful theatre actress with starring roles in various projects including Legally Blonde and Cabaret. She currently is the president of the Actors' Equity Association, the union the represents stage actors and stage managers.
Despite the controversy, Kate says her experience still has a few positives.
"I almost don't have the words to respond to Yashar Ali's revelations about the current leadership of the Miss America Organization," she shared in her statement. "I first encountered Miss America when I was four or five years old and my parents were pageant volunteers in Atlantic City. Since then, I have experienced it as a dream, a goal, a thrilling series of competitions and an institution that taught me to find my voice as an activist."
Miss America 1989 Gretchen Carlson is also speaking out after HuffPost's report was published Thursday. The Be Fierce: Stop Harassment and Take Your Power Back author called some of the statements "disgusting."
"As a proud former Miss America and former member of the Board of the Miss America Organization, I am shocked and deeply saddened by the disgusting statements about women attributed to the leadership of the MAO. No woman should be demeaned with such vulgar slurs. #ResignNow," she shared on Twitter. "Every MAO executive & board member who engaged in such crude behavior & signed off on it like it was no big deal should resign immediately. The MAP which is tasked to uphold an almost 100 year old tradition of female empowerment & scholarship, deserves better. I hope all former Miss Americas, state and local titleholders and volunteers will join me in a collective effort to fight for the dignity of this great institution."
Dick Clark Productions, who have produced the Miss America pageants, also released a statement to E! News.
"Several months ago, dick clark productions was made aware of a portion of the emails that were referenced in the December 21 Huffington Post article. We were appalled by their unacceptable content and insisted, in the strongest possible terms, that the Miss America Organization (MAO) board of directors conduct a comprehensive investigation and take appropriate action to address the situation," the statement read. "Shortly thereafter, we resigned our board positions and notified MAO that we were terminating our relationship with them." 
This article was originally posted on Dec. 22 at 8:10 a.m.