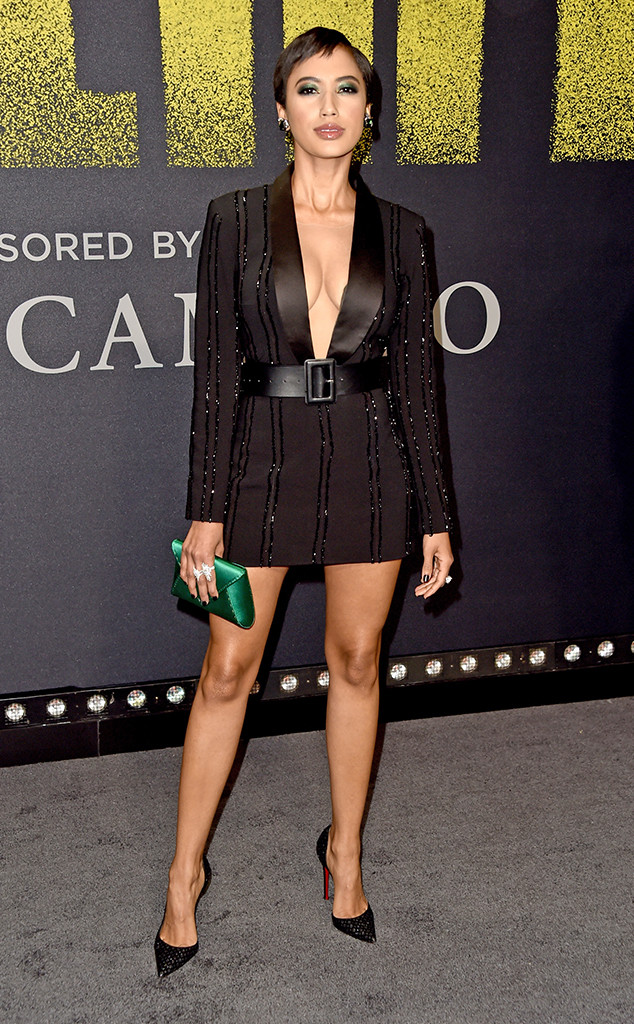 Alberto E. Rodriguez/Getty Images
Andy Allo loved getting to bring some anti-aca-attitude to Pitch Perfect 3.
"My character is a bad-ass rock-n-roll chick," the actress and musical artist tells E! News about her character, Serenity, in the third film in the blockbuster franchise. "She sings and plays guitar and is not about the a cappella game. She was really fun to play because of how much shade she throws at the Bellas." (Presumably Fat Amy will have a few things to say about that...)
Serenity's group, Evermoist (yes, it's a purposely questionable name), poses one of the biggest challenges yet for our returning heroes, the Barden Bellas, as not only do they sing like angels—they jam on actual instruments, too.
But despite some of the contentious barbs flying back and forth onscreen, Allo describes a "very fun, chill" vibe among the cast and crew on the set of the largely female-centric film, directed by music video veteran Trish Sie.