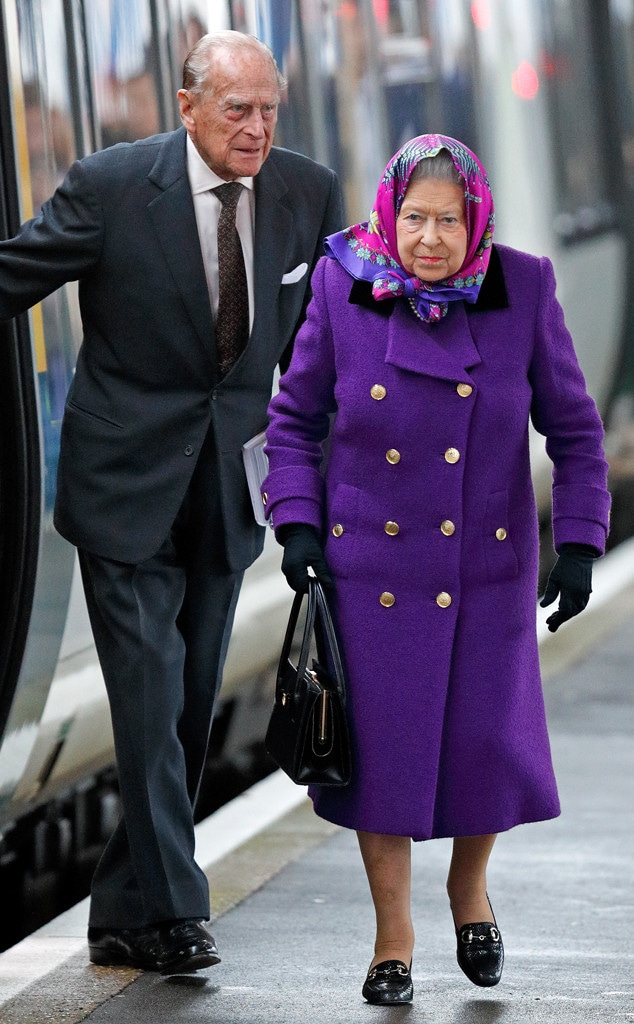 Max Mumby/Indigo/Getty Images
Queen Elizabeth II and Prince Philip were spotted at the train station on Thursday.
The royal couple took the train from London's King's Cross Station to Norfolk's King's Lynn Station this morning, making their way to Sandringham House for the holidays.
Photos show the couple stepping off the train, with the Queen wearing a long purple coat along with a scarf. Prince Philip, who wore a suit for the ride, can be seen carrying a book with him as he exited the train with his wife, Michelangelo: The Complete Paintings, Sculptures and Architecture. 
It will be an extra special holiday for the royal family. Prince Harry's fiancée Meghan Markle will being joining in on the celebrations at Sandringham this year.
A Kensington Palace spokesman told reporters on Dec. 13, "You can expect to see the Duke and Duchess of Cambridge, Prince Harry and Ms. Markle at Sandringham on Christmas Day."
Harry and Meghan announced their engagement just weeks ago and shared their official engagement portraits Thursday morning.
Meghan was recently a surprise guest at the Queen's staff Christmas party and she and Harry also reportedly attended the Kensington Palace holiday party with with Prince William and Kate Middleton last week.