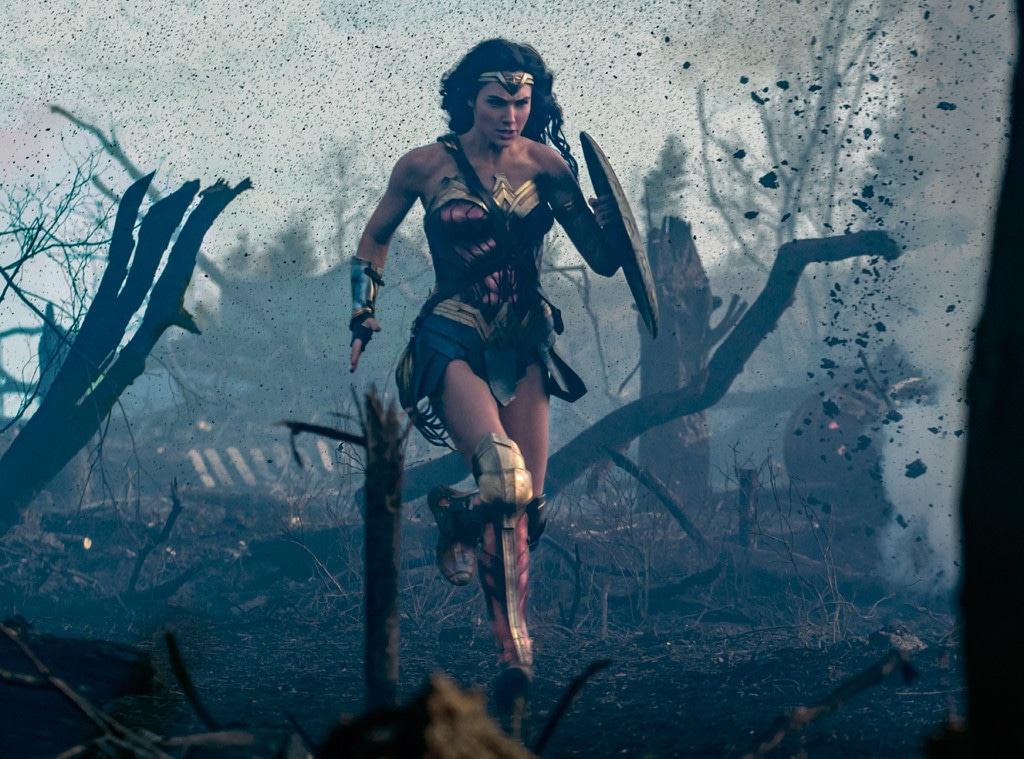 Clay Enos/ TM & © DC Comics
Three weeks before the 2018 Critics' Choice Awards, Gal Gadot has already been named a winner. The Association of National Advertisers and The CW are teaming up to give her the #SeeHer Award. Wonder Woman director Patty Jenkins will present Gadot with the honor Jan. 11, live from the Barker Hangar in Santa Monica, Calif. The CW will broadcast the gala at 8 p.m.
The #SeeHer Award recognizes women who "push boundaries" and "recognize the importance of accurately portraying women across the entertainment landscape," a spokesperson said Thursday. "Gadot broke through this year as a powerful voice advocating for women, not only on screen as the iconic Wonder Woman, but in life as well, using her platform to encourage those in the entertainment industry and beyond to strive for fairness and parity across genders." #SeeHer aims to accurately portray all women and girls in media so that by 2020—the 100th anniversary of women gaining the right to vote—they are reflected as they truly are.
"We're honored to recognize Gal this year with the second annual #SeeHer Award," ANA CEO Bob Liodice said in a statement. "Not only was she able to challenge stereotypes in film and find success by starring in one of the biggest blockbusters this year, she also used that success to shine a light on her own industry and push the boundaries on gender equality in real life."
Warner Bros.' Wonder Woman, released in June, has earned more than $820 million worldwide. Gadot and Jenkins are both returning for a sequel, set for release on Nov. 1, 2019. Earlier this month, the comic book movie received nominations in three categories at the 23rd Annual Critics' Choice Awards: Best Action Movie, Best Costume Design and Best Visual Effects.
"Having critics once again recognize the importance of #SeeHer and including the award in the broadcast is another key milestone for the movement. Entertainment plays such a large part in influencing culture. There has never been a more important time to lean in and support our #SeeHer mission of increasing accurate portrayal of girls and women in media. Gal and Patty are role models for our #SeeHer mission," ANA AFE #SeeHer chairman Stephen Quinn told E! News Thursday, "and we are delighted to have them recognized by the critics and the industry."
Viola Davis received last year's inaugural #SeeHer Award.