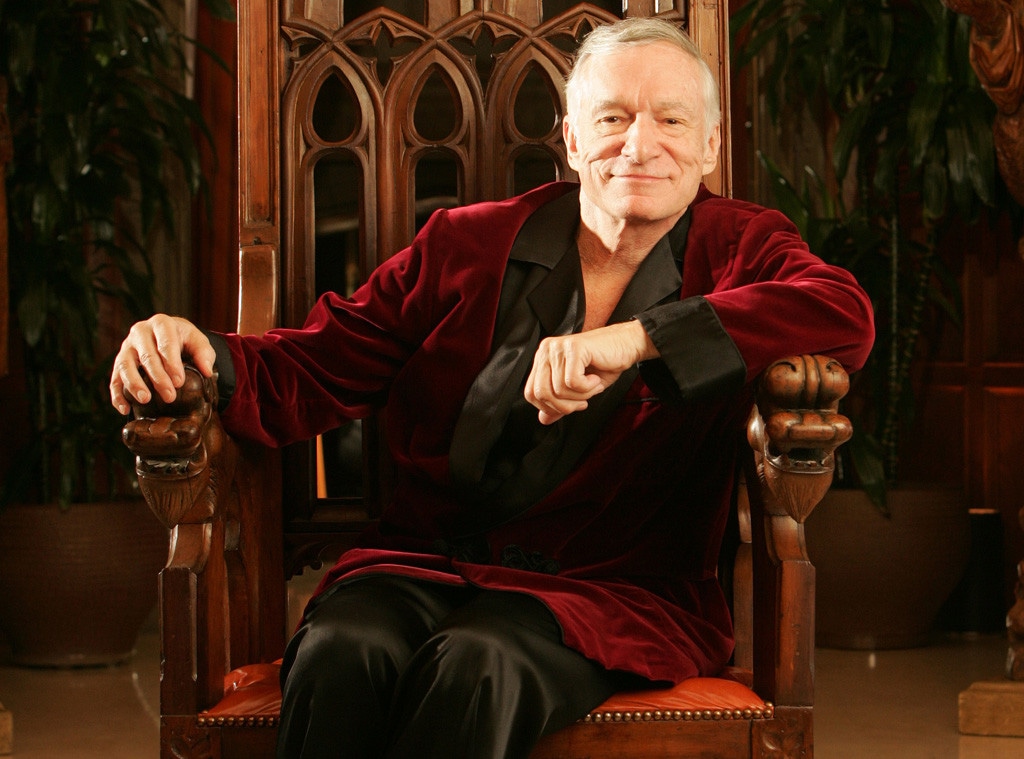 Dan Tuffs/Getty Images
When it came to handing down his fortune, Hugh Hefner had a plan. 
The late Playboy mogul, who passed away at 91 years old in late September, organized a trust for his four children and third wife of five years, Crystal Hefner. Three months after his death, unique details about the plan he had in place have come to light thanks to a petition recently filed in Los Angeles by the trust's current trustee. 
Most notably, the businessman outlined a substance abuse clause prohibiting any beneficiaries—his widow and four adult children—from receiving any distributions from the trust if they are using illegal drugs or dependent on alcohol. If so, they are suspended from the trust until they have been substance-free for 12 months. If the trustees suspect a beneficiary has been using illegal substances, they can request testing and, if the results indicate use, that beneficiary can consent to treatment paid for by their suspended trust distribution. 
Charley Gallay/Getty Images for Playboy
The trust, which was amended as recently as March, also demonstrates Hefner's loyalty to some of the people closest to him throughout his life. He appointed his longtime secretary Mary O'Connor to be the first trustee, though she ultimately passed away in 2013. He also allowed for his sons Marston Hefner and Cooper Hefner to be appointed to co-trustees after they reached 30 years old. The mogul acknowledged the trustees could have conflicts of interest with the trust, but wanted them anyway. 
"I recognize [the trustees] may have existing or potential conflicts of interest in the administration, management and distribution for the trust estate. I am aware of these existing and potential conflicts of interest, but I nonetheless want these persons, because of their special knowledge and skills and relationship to me, to serve in the capacities and at the times designated," the documents, obtained by E! News, read.
However, he was also clear that he did not want any spouse or former spouse of his to serve as a trustee and included a plan of action for any people who may arise claiming to be his child. 
As the documents state, "I expressly disinherit and exclude from any benefit under this Trust Agreement any person who claims to be a child of mind, including any child of mine conceived after my death, unless such child lived with me in my household and was acknowledged by me in writing to be my child."