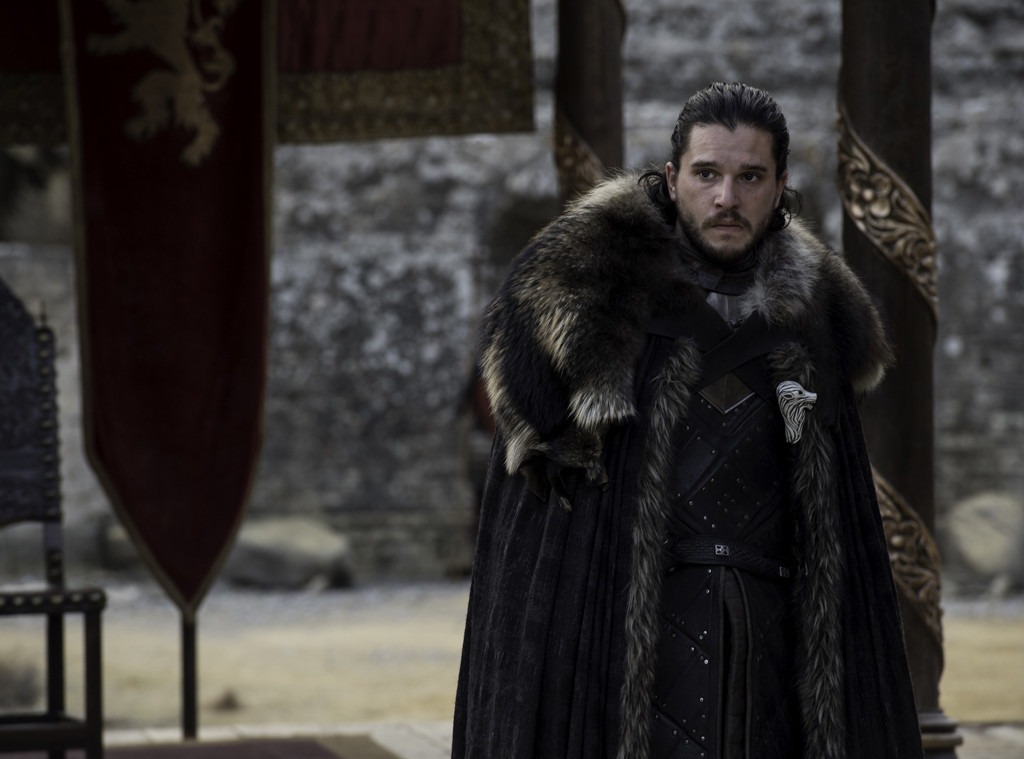 HBO
Kit Harington is feeling a new kind of pressure when it comes to Game of Thrones' final season.
"Well, I think there's a certain pressure I've not felt before," Harington told Deadline about the anticipation regarding the final season. "Whereas before, every year there's always been a bit of pressure, this season is one where we could easily let people down. Obviously, we don't want to do that so we're very much stepping up everyone's game which is very apparent, at least to me. We're all growing a bit and I think everyone's attention is very focused on what we're doing in a way that it's always been, but it may be more apparent.
"I love it, you know. It's also I think that thing of just trying to get everything you can out of it while we're still doing it. Really kind of explore every inch of it," he continued.
The Emmy nominated actor is having trouble figuring out his feelings about the end of the fantasy HBO series.
"It's a lot of—it's just bigger than it's ever been! It is sinking in, it's just quite emotional," he told Time while promoting the miniseries Gunpowder, which he produces and stars in. "I don't know how I'm going to feel sometime next year when I've finished. It's quite a sudden shift, I guess, but it feels like the right time."
Harington's costar Sophie Turner recently let it slip fans won't return to Westeros for the final season of Game of Thrones until 2019 and said everything is emotional.
"When we all had the read-through for the final season, it was very, very emotional. For the first time in Thrones history, we had everyone there. All of the Americans wanted to come over. Every single cast member was pretty much there. We're all kind of feeling the end of it coming," she told Variety. "We're all staying in town a little longer, going out for more meals, trying to get together more. We're all trying not to take it for granted any more."
Former Game of Thrones star Jason Momoa visited the set and was spoiled by what he saw, but had this to say: "It's going to be the greatest thing that's ever aired on TV. It's going to be unbelievable. It's going to f--k up a lot of people. And it was a bummer because I'm a huge fan and I didn't want to know what's going on. I was like, 'Damn, I didn't want to know that!'"
Game of Thrones likely returns for its final season in 2019 on HBO.