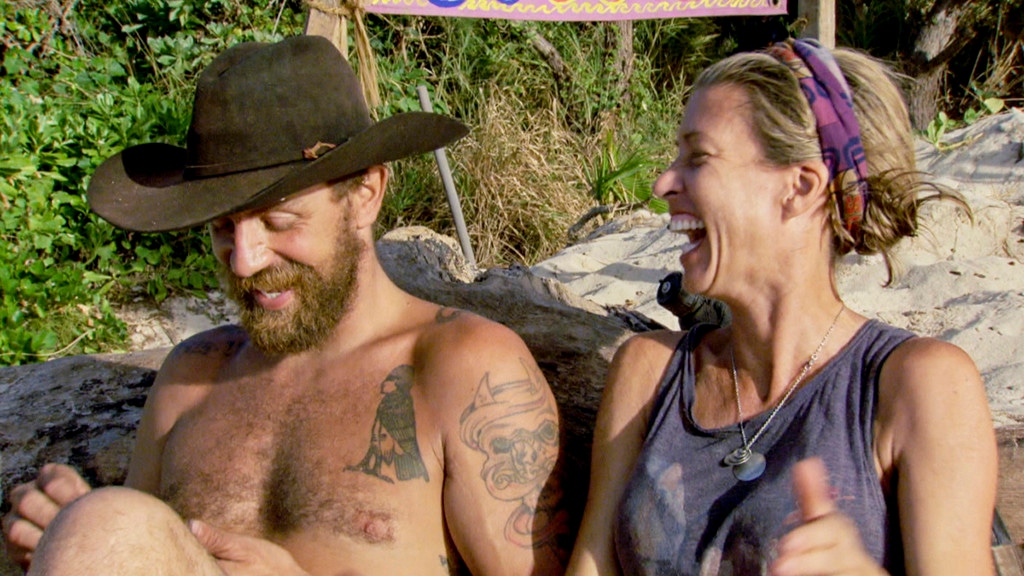 CBS
Survivor season 35 couldn't leave us without one last twist. 
Tonight's finale was mostly a race to keep Ben out of the final three, because if Ben made it to the final three, Ben was going to win. When Chrissy won the final immunity challenge, securing her place at the end, she also got a seriously twisty advantage. 
She was allowed to choose one other person to face the jury with her, and the other two had to compete to build a fire to stay in the game. She obviously told Devon and Ryan, and knew that only Devon could compete against Ben. At first, Devon practiced, but when his piece of flint broke, he took that as a sign that meditation and believing in himself was actually the way to go.
Spoiler alert: It wasn't. Devon lost, and Ben found himself in a final three that did not want him there. 
And spoiler alert, everyone was right. Marine Corps vet Ben Driebergen was named the winner, though it wasn't unanimous. 
Chrissy did an extremely good job talking herself up during the final tribal council, and she did get several votes. Even Ryan got a vote in the end, though clearly no one could beat the king of idols. 
Before signing off, Jeff Probst gave us a sneak peek at next season, which we gif-ed above. It shows some creepy skulls and the sentence "One bad decision can haunt you forever," which makes sense, as Jeff explained that next season is all about the worst decisions ever made on the show. 
Season 36 will be called Survivor: Ghost Island, and Jeff says it's "the graveyard for bad Survivor decisions." But instead of inviting former players back to try again, the new season will be filled with new players playing with all the old idols and advantages that other people screwed up. 
As usual, sign us up! 
Survivor will return to CBS in the spring.