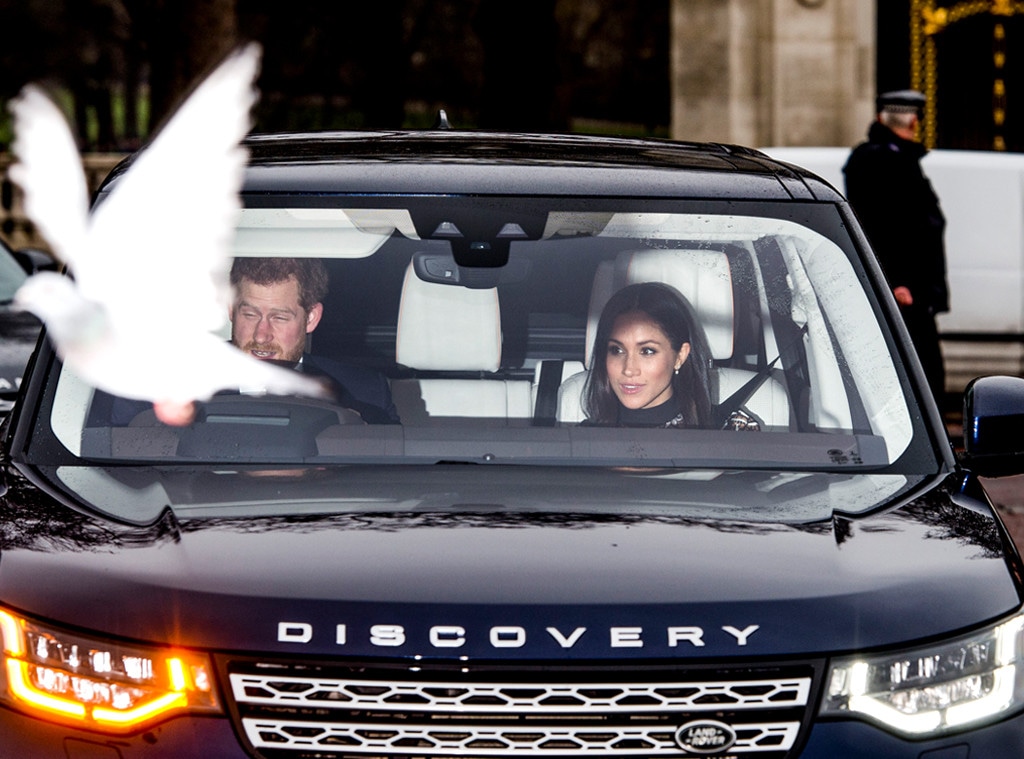 Mark Cuthbert/UK Press via Getty Images
Queen Elizabeth II held a pre-Christmas luncheon on Wednesday.
Prince Harry, Meghan Markle, Prince William, Kate Middleton, Prince George and Princess Charlotte were all in attendance at the royal event held at Buckingham Palace. The attendees were all photographed entering and exiting the holiday luncheon, resulting in some must-see candid pics.
This will be Meghan's first Christmas with the royal family and as Prince Harry drove the duo into Buckingham Palace for the event, the couple was photobombed by a pigeon!
Tim Rooke/REX/Shutterstock
The photo shows Harry driving to the palace in a Range Rover, with Meghan in the passenger seat. As they were driving in, a pigeon flew right in front of them for the perfect photobomb. The duo also shared a cute candid moment without the pigeon.
Philip Toscano/PA Images via Getty Images
Also at the event on Wednesday, the Duke and Duchess of Cambridge were spotted in their car with their children. While Kate waved out the window, Princess Charlotte appeared to be a little sleepy.
Paul Marriott/REX/Shutterstock
In another photo from the event, William, Kate and Prince George were all caught in a candid moment. Prince George can be seen looking out of the window.
Alex Huckle / Splash News
The royals are all gearing up for the Christmas holiday on Monday. A Kensington Palace spokesman told reporters last week, "You can expect to see the Duke and Duchess of Cambridge, Prince Harry and Ms. Markle at Sandringham on Christmas Day."