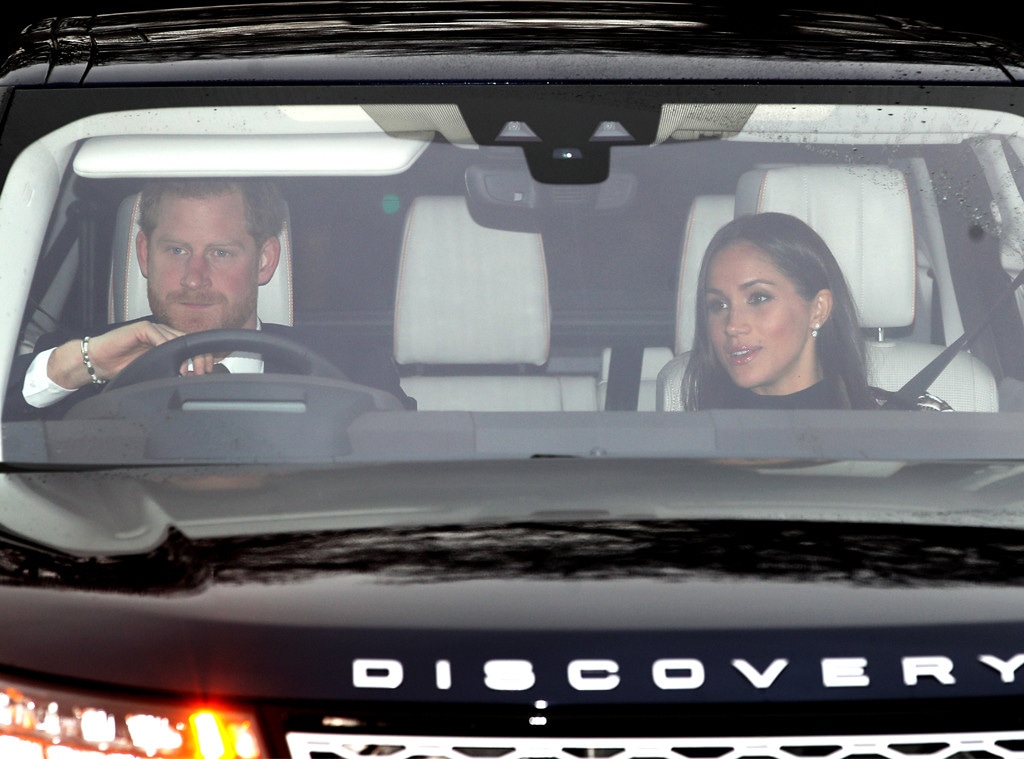 Alex Huckle / Splash News
To grandmother's house we go!
Prince Harry and Meghan Markle attended Queen Elizabeth's annual pre-Christmas luncheon at Buckingham Palace on Wednesday. The royal was photographed driving his fiancée to the event. The bride-to-be wore a black and white dress by the British brand Self Portrait, as well as diamond earrings by the Canadian company Birks. Her future husband opted for a formal suit and tie.
Prince William was also photographed driving his wife Kate Middleton to the luncheon. Their children Prince George and Princess Charlotte rode along in the back seat with their nanny.
Still, these weren't the only royals to attend the event. The Duchess of Cornwall Camilla and Prince Charles also attended the event as did Princess Eugenie, Princess Beatrice, Princess and Prince Michael of Kent, and Princess Alexandra. They were joined by Katherine, Duchess of Kent and Prince Edward, Duke of Kent.
The Queen traditionally hosts the luncheon before departing for her private Sandringham estate, where she'll celebrate the holidays.
Alex Huckle / Splash News
While Harry is surely glad to spend the holidays with his bride, it isn't customary. Markle is the first fiancée to celebrate Christmas with the royal family. Royal admirers may recall how Kate only spent the holidays with William after they tied the knot in April 2011.
However, the royal family surprised us all when the former Suits star was the special guest at the Queen's staff Christmas party last week. Harry also attended the event held at Windsor Castle.
In addition, a Kensington Palace spokesperson confirmed Markle will spend Christmas with the royal family at Sandringham.
Jonathan Brady/PA Images via Getty Images
It's been a busy week for the couple. On Tuesday, Harry was promoted to Captain General Royal Marines—taking over the role from Prince Philip. Markle was also dubbed Woman of the Year by Hello! magazine.
The two are scheduled to tie the knot on May 19, 2018 at St. George's Chapel at Windsor Castle.