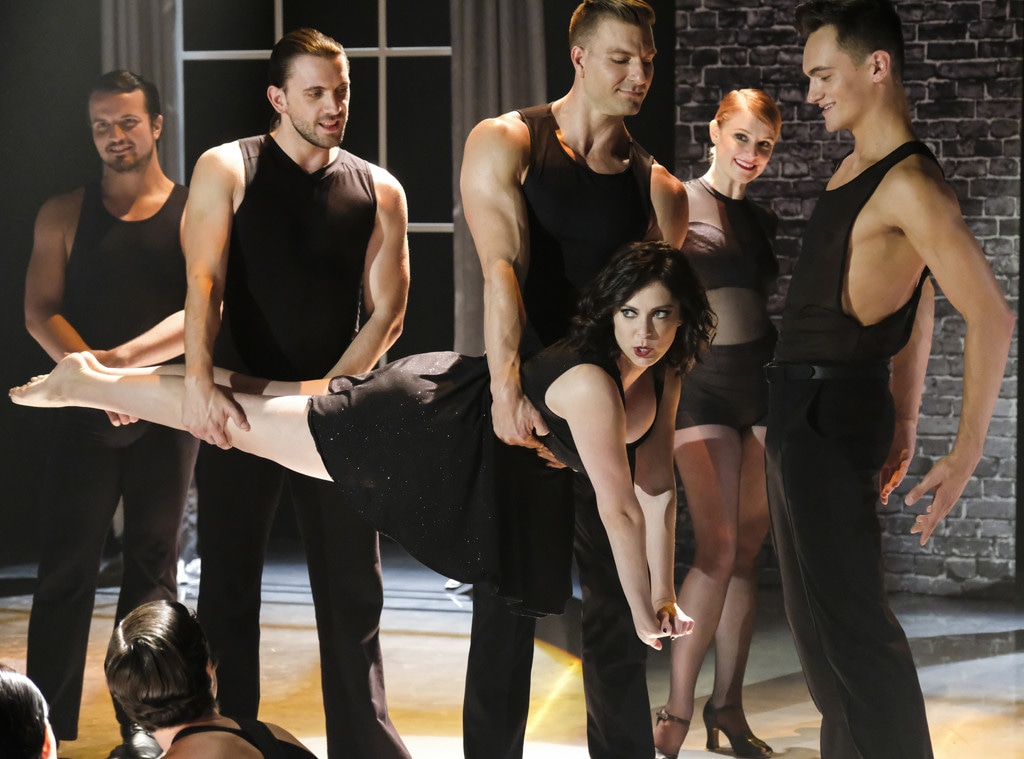 CW
If Rachel Bloom has her way, Broadway could get a whole lot crazier. The Crazy Ex-Girlfriend co-creator and star told Variety she has a Broadway musical written titled Broadway Crazy—but that's not the only crazy idea: She's actively looking at bringing the story of Rebecca Bunch and Crazy Ex-Girlfriend to stage.
"We are actively looking into it and pursuing it," Bloom told Variety about bringing Crazy Ex-Girlfriend to Broadway. This would be after the CW series wraps. Crazy Ex-Girlfriend is in season three now and Bloom has been open about her desire to do four seasons of the show.
"It's four at most. It's a series that lives in being finite," Bloom previously told E! News. "It's because [co-creator Aline Brosh McKenna] is a screenwriter. She was like, 'I just want to map out the whole series.' We spent months just marinating the characters and really mapping it out. Our ratings aren't amazing, so I don't think CW would be like, 'Please give us 10 seasons!' It works to our advantage in that sense."
She echoed those sentiments to Variety as well and revealed details of her other musical. And then there's Broadway Crazy, which she describes as Thoroughly Modern Millie meets 42nd Street.
"Basically it's about a girl who escaped from a mental institution, this takes place in the '20s, to become a Broadway star," she said. But there are a lot of similarities between Crazy Ex-Girlfriend and Broadway Crazy, specifically the main character's penchant for burning things down, so would she have to change Broadway Crazy or just acknowledge, "well this is going to be a lot of the same s—t"?
Movies have a long history of becoming musicals on stage, but TV shows are another story. Currently SpongeBob SquarePants is on Broadway and NBC has been working on bringing Smash's in-series musical Bombshell to Broadway since 2015.
"There is a still a lot of love for Smash and a rabid fan base out there, and we're thrilled to be able to keep the dream alive as we work towards bringing Bombshell to theatre audiences," Robert Greenblatt, chairman of NBC Entertainment, said in a statement. "Smash was ambitious because every episode was a complicated musical for television and we also built the foundation of the musical-within-the-musical about Marilyn's endlessly fascinating and tumultuous life. Over the course of two seasons an entire Bombshell score was written to service Smash storylines, and now that show will have a chance to stand on its own."
Would you see Crazy Ex-Girlfriend on Broadway? Crazy Ex-Girlfriend airs Fridays, 8 p.m. on The CW.