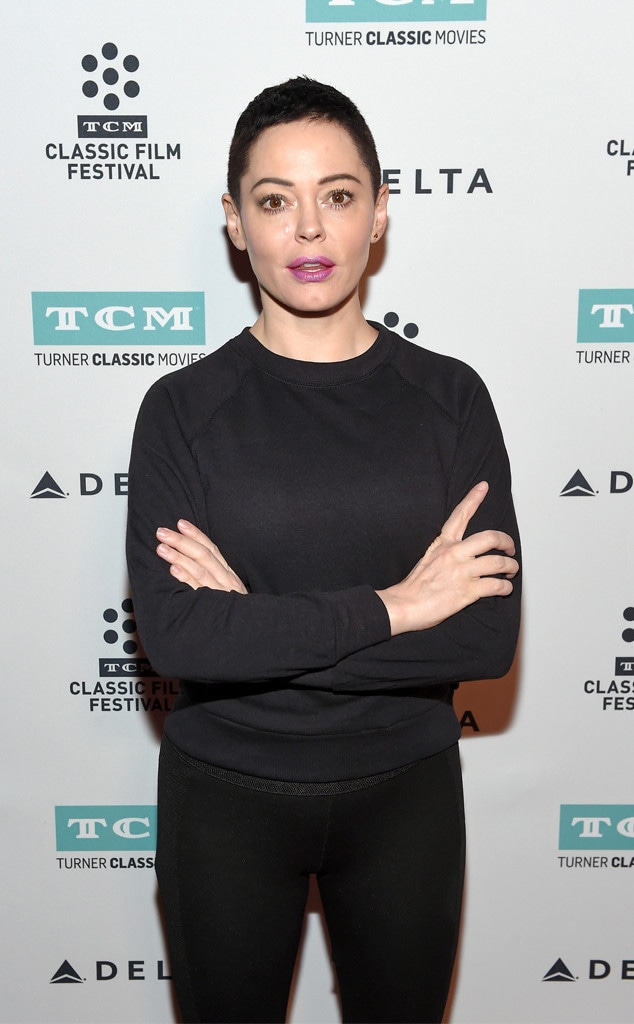 Matt Winkelmeyer/Getty Images for TCM
Their stories have been told in the media, but now some of the women who have come forward with allegations against famous men are sharing their accounts themselves. 
With Rose McGowan, one of the prominent famous voices in the #MeToo movement, leading a roundtable discussion for New York magazine, seven women gathered face to face to discuss their stories and what they experienced in the aftermath of coming forward publicly. Today aired a first look at the conversation. 
For Jessica Leeds, who alleged President Donald Trump grabbed her breasts and tried to put his hand up her skirt while they were seated next to each other on a plane decades ago, the response to her account was tough. 
"It's tough being called liar. It's very difficult to stand up and say this is what happened and have an administration saying I'm lying," she told the women. Trump denied Leeds' allegations. 
The aftermath of making a public accusation was just as difficult for Rebecca Corry, who claimed comedian Louis C.K. asked if he could masturbate in front of her. 
"I'm getting death threats and I'm getting ripped apart and I'm getting all this free hate every single day," she described to the group. In a statement in response to Corry's and other women's stories, C.K. said, "These stories are true. At the time, I said to myself that what I did was okay because I never showed a woman my dick without asking first, which is also true. But what I learned later in life, too late, is that when you have power over another person, asking them to look at your dick isn't a question. It's a predicament for them. The power I had over these women is that they admired me. And I wielded that power irresponsibly."
Safety was initially a factor that kept Mimi Haleyi, who accused Harvey Weinstein of forcefully giving her oral sex, from speaking publicly. 
"I stayed silent for a long time because I didn't feel that there was a safe environment for me to be able to have [a voice]," she said. Weinstein has denied all allegations of non-consensual sex. 
However, as McGowan, who accused Weinstein of rape, pointed out, this moment in history marks a turning point. 
As the actress said, "It's the first time in history women are being believed even though we get slagged."
(E! and NBC are both part of the NBCUniversal family.)