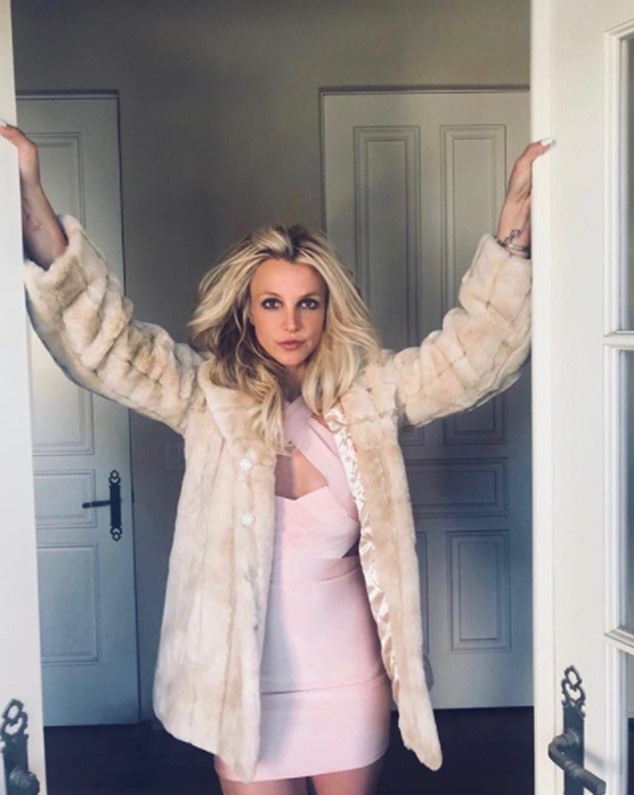 Instagram
She's so lucky, she's a star and she work, work, works the runway on Instagram.
It's been a big year for Britney Spears who remains in love with boyfriend Sam Asghari and continues performing at her Las Vegas residency.
But throughout the past 12 months, the pop music superstar has been delighting fans with her surprise fashion shows on Instagram. Don't know what we're talking about? Let us explain.
On several occasions, Britney has used the social media platform to post videos of her fashionable looks of the night.
And whether she's rocking outfits on her balcony or in the comfort of her bathroom, the "Toxic" singer couldn't help but entertain fans every time.
"I just love playing dress up with clothes, and decided one day to have some fun putting on a fashion show with some of the dresses that I had just bought," she explained to People when discussing the inspiration behind the trend. "I love doing these videos so much that now I can't stop! I do practice my walk!"
As the year comes to an end, we decided to look back at the best fashion show moments of the past year.
Perhaps Britney can do it again in 2018?