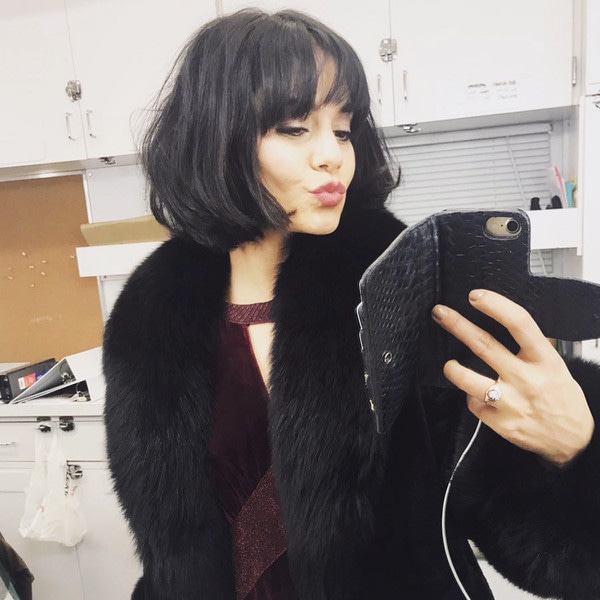 Twitter
Not so fast...
The Twittersphere went into overdrive after Vanessa Hudgens posted an Instagram photo on Sunday and fans were quick to notice that the actress, who is in a relationship with actor Austin Butler, was wearing a big ring on that finger.
But it turns out that sometimes a ring on a ring finger is just a convenient place to place your baubles after an exhausting day on set.
On Tuesday, Vanessa took to Twitter to clarify the Internet sleuths' find and explain the sitch: "Guysssss. I'm not engaged! I posted a pic. Not to show off my ring that I happened to throw on that finger after a long day of filming but to show off my haircut Lol."
Oh oops! Cute haircut, V-Hudge!
Michael Simon/startraksphoto.com
While it appears as though Hudgens isn't engaged to her longtime love, it's reasonable that fans might assume that the two were ready to get hitched given that the duo been together for six years. The couple has been going strong since 2011.
Earlier this year, Hudgens dished to People about how she makes it with her beau when the two have to go long distance while filming projects.
The 29-year-old explained: "Just communication, communication is key. I think that if anything's bothering you, don't hold it in. Always bring it up and just talk about it. Uncensor yourself and just be open."
Perhaps Austin has a Christmas surprise for his gal?