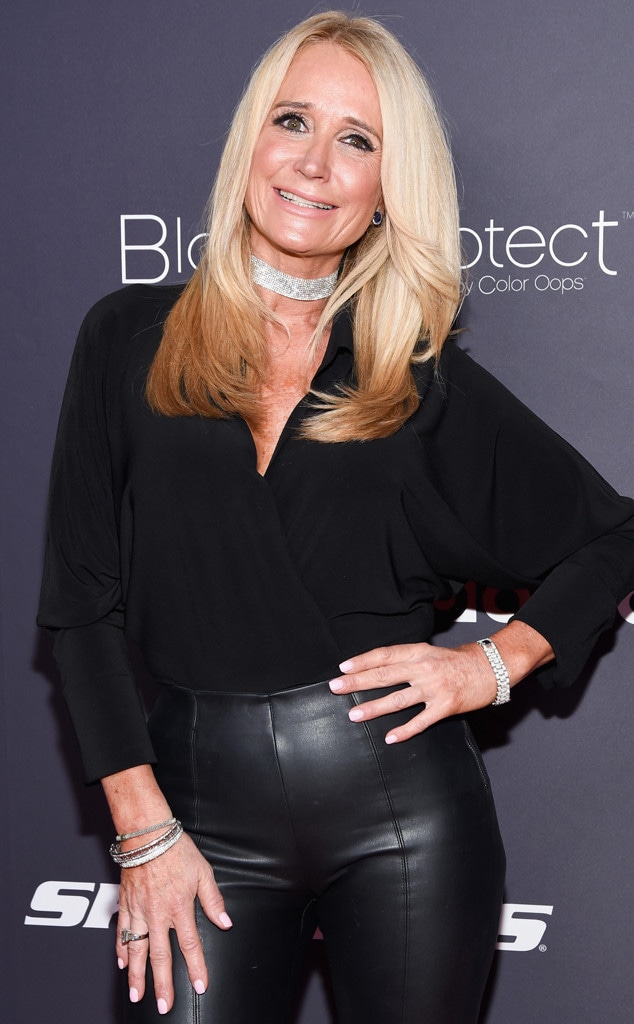 Tara Ziemba/Getty Images
Kim Richards won't be spending any time behind bars.
During a progress report hearing for her 2015 Beverly Hills Hotel arrest, the court confirmed the former Real Housewives of Beverly Hills star completed her required 450 hours of community service. As a result, she won't have to serve jail time.
The court also confirmed Richards doesn't owe restitution.
It looks like Richards is one step closer to putting her legal troubles behind her, too. Commissioner Jane Godfrey said she didn't see any reason to have more progress report hearings. She ordered Richards' probation to continue through Sept. 14, 2018. As long as she stays out of trouble, she'll be able to finally move on from this ordeal.
The hearing was held at the Los Angeles Airport Courthouse. While Richards herself did not attend the hearing, her attorney came on her behalf. However, he declined to comment.
E! News learned the Bravo star faced potential jail time back in March. The reality star could have faced time behind bars for failing to complete the required hours of community service by the established deadline. However, Richards could have still avoided the sentence based on good cause—meaning she'd shown an effort to complete the total number of hours even if she hadn't completed all of them by her progress hearing.
Richards was originally ordered to do 30 days of community service; however a hearing was held to modify the requirement—resulting in the ruling of 450 hours.
On Sept. 8, Richards' attorney confirmed her client had completed 180 hours of the 450-hour total—leaving her with 270 hours to go.
This isn't the first time Richards has avoided jail time. The Bravolebrity avoided time behind bars in August 2016 for her 2015 Target shoplifting case. Her attorney argued that while she did miss her initial deadline of completing 20 days of community service and 52 AA meetings, she had since completed the requirements.
Richards previously opened up to E! News about her road to recovery and staying sober. She said she turned to Skydog Ranch—a nonprofit organization that provides a sanctuary for at-risk horses, including those that have been abused, starved or neglected.
"My recovery has been amazing and I love how I feel," she told E! News.
Richards does, indeed, seem to be doing better. 
"Kim is doing great right now, she's good," a source told E! News.
Richards pleaded not guilty to three misdemeanor charges—resisting arrest, public intoxication and battery on a peace officer—back in June 2015 following her April 2015 arrest.