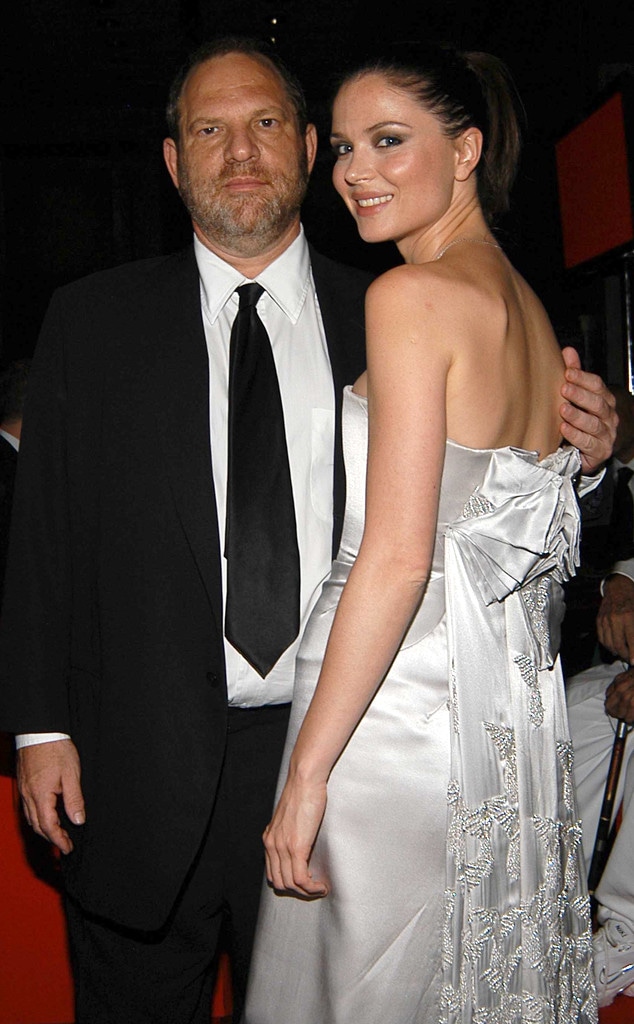 Patrick McMullan/Patrick McMullan via Getty Images
When it comes to his divorce, Harvey Weinstein may need to write a large check. 
After announcing her separation from the disgraced Hollywood producer two months ago, Marchesa co-founder Georgina Chapman could ultimately walk away from the marriage with approximately $12 million, according to a new report. 
Per TMZ, which first reported the figure, the estranged couple's prenuptial agreement allegedly includes a $400,000 annual payment to Chapman after they reach 10 years. The two wed on Dec. 15, 2007, marking a decade last Friday. Prior to the milestone, the agreement reportedly noted an annual payment of $300,000. With $400,000 for each year they've been married, a decade adds up to $4 million. 
As for marital assets, the agreement allegedly grants her $250,000 annually for the first five years of marriage and $700,000 for the remaining years. That amounts to roughly $4.75 million. 
Fernando Leon/Getty Images for TIME
According to TMZ, Chapman allegedly also receives a housing allowance—$25,000 a month—for up to $3 million. In total, the sums add up to $11.75 million. E! News has reached out to each of their reps for further comment on the report. 
While the estranged pair has not formally filed for divorce as of yet, Weinstein mentioned the possibility of rebuilding when he addressed her announcement a day later. 
"Over the last week, there has been a lot of pain for my family that I take responsibility for. I sat down with my wife Georgina, who I love more than anything, and we discussed what was best for our family," he explained in a statement issued in October, on the heels of initial reports of alleged sexual misconduct by Weinstein, which he has denied. "We discussed the possibility of a separation and I encouraged her to do what was in her heart. In the end, she made the decision to separate."
"I understand, I love her and I love our children and hopefully, when I am better, I will be in their lives again," he concluded. "I support her decision, I am in counseling and perhaps, when I am better, we can rebuild."