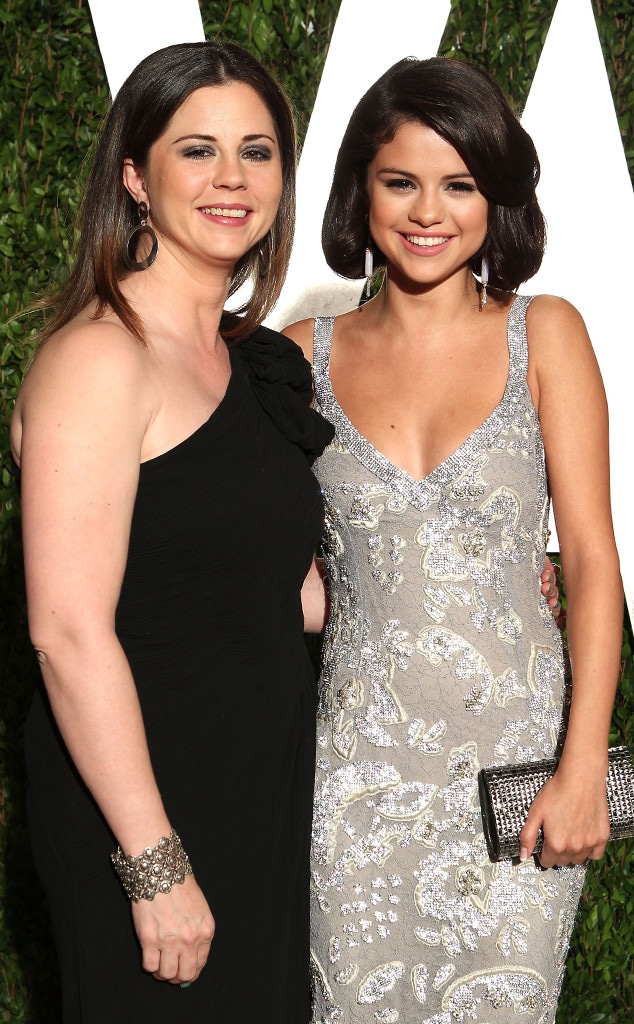 Christopher Polk/VF12/Getty Images for Vanity Fair
Selena Gomez's mom commemorated an emotional anniversary this week. 
Mandy Teefey, the famous mother of the musical star, penned a tribute to her unborn daughter on Monday, six years since she tragically miscarried. 
"Thank you to all the fans who honored our Scarlett yesterday. Dec 17th will never be the same, but we [decided] to celebrate her by writing her letters on red balloons and releasing them," she described their tribute.
Fortunately, the sad day had a silver lining all these years later. 
"Now the 17th is intertwined with the wrap of S2," she continued, referencing the second season of 13 Reasons Why, which she executive produced along with her famous daughter. "So, she was there in spirit as always."
The emotional mom shared her gratitude to fans and followers for their timely support. "A moms love for their children is pretty fierce. In order of my girls, Selena, Scarlett and Gracie. Family is what matters, blood or not, #family13 made me smile and feel loved when so needed and they didn't know. Then, I came home to Brian and Gracie to send our love to Scarlett."
As she concluded, "Fans, I want you to know you are family because I have a huge family and you are the only ones who remember! XO forever."
Back in Nov. 2011, Selena announced the news of her mother's pregnancy on Twitter, writing, "Momma and Brian are finally letting me share the news...My mommy's carrying my baby brother or sister :) I'm the happiest girl in the world!"
A month later, the "Wolves" singer took to Facebook to thank her devoted fans for their love during the family's difficult time. "Belated Merry Christmas everybody.. I can't thank you enough for all of your thoughts and prayers. We appreciate every one of you.. I love you all so much and we hope you and your family had a beautiful Christmas! Love, Me, Momma, Brian and our guardian angel Scarlett. God bless," Gomez wrote at the time.
In 2013, Teefey gave birth to her daughter Gracie Teefey.