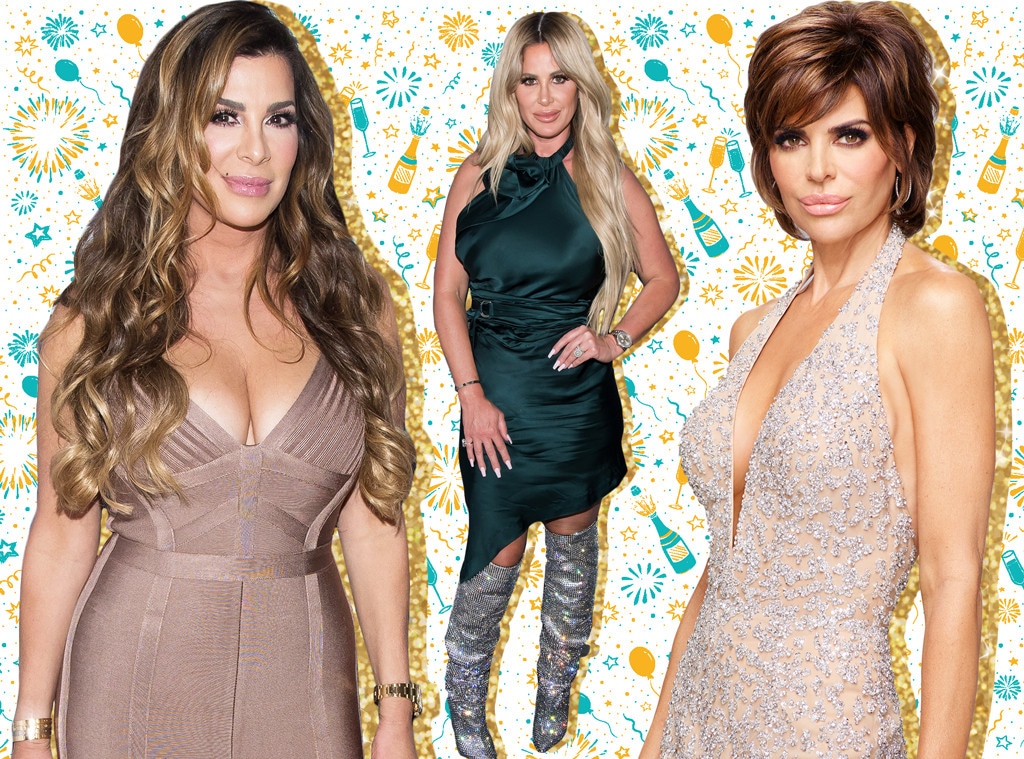 NBC/ Melissa Herwitt / E! Illustration
The end of December is here and it can only mean one thing: Time to create your New Year's resolutions!
While we totally support the predictable eating healthier, working out more and losing weight goals, we decided to dig a little deeper.
May we point you to the entertaining ladies of Bravo known as the Real Housewives?
Whether they are on the West Coast, East Coast or the middle of Potomac, these reality stars have entertained us all year long. At the same time, they may have inspired some unconventional resolutions.
Stop throwing wine glasses at dinner? Totally doable. Asking a friend if she trusts her husband? Yah, maybe hold off on that in 2018.
We decided to have some fun with our favorite cast members and share some resolutions based on a few unforgettable scenes. Just remember Bravoholics, you can never have too much Real Housewives.    
Real Housewives of Beverly Hills airs Tuesday nights at 9 p.m. while Real Housewives of New Jersey airs Wednesday nights at 9 p.m. And kick off your week with the Real Housewives of Atlanta airing Sunday nights at 8 p.m. all on Bravo. 
(E! and Bravo are part of the NBCUniversal family)