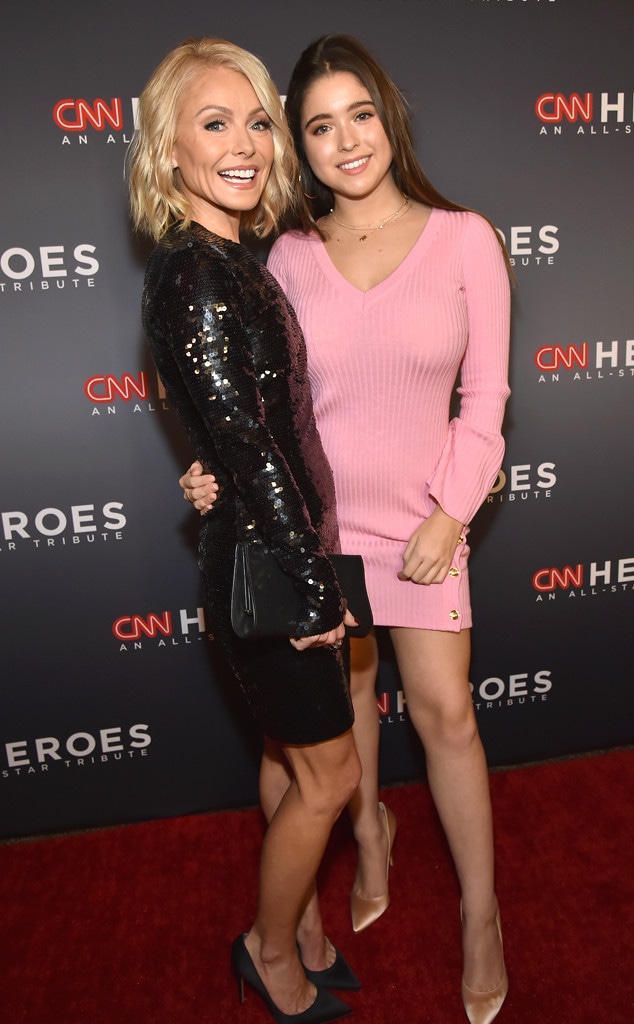 Kevin Mazur/Getty Images for CNN
It was a glamorous mother-daughter night out for Kelly Ripa and Lola Consuelos. 
In honor of the 11th Annual CNN Heroes All-Star Tribute Sunday night, the LIVE co-host and her only daughter, 16-year-old Lola, got all dressed up and stepped out on the red carpet in the Big Apple. 
The two shared a rare joint red carpet appearance as they posed together for photographers outside of the American Museum of Natural History. The ladies looked lovely, Kelly sporting a sequin sheath and matching pumps while her daughter opted for a bubblegum pink cocktail dress and nude heels. 
While Lola and her two brothers typically live a private life outside of their famous mom and dad, Mark Conseulos' spotlight, the teenager does make an appearance every so often on Kelly's daytime show. When she's not there in person, Ripa typically shares comical stories about her teen with viewers. 
Most recently, Lola popped up for a cooking segment with her mom and Ryan Seacrest ahead of Thanksgiving, when she took a moment to clarify something. "You tell stories about me that are just not true," she humorously told her mother during the episode. 
Needless to say, they're an entertaining pair. Here are a few of the famous faces the women crossed paths with at the special event on Sunday night: 
Looks like it was a night not to be missed!