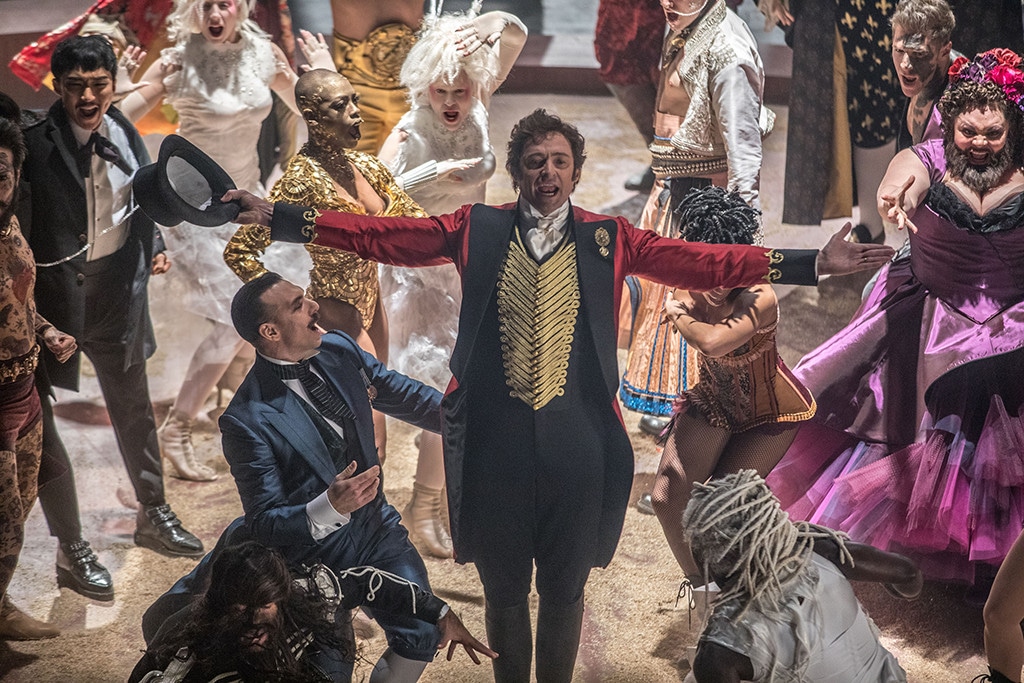 Niko Tavernise
Hugh Jackman, Zac Efron and Zendaya pulled off a two-minute musical extravaganza on Sunday and starred in a live commercial for The Greatest Showman.
The advertisement aired on Fox during the premiere of A Christmas Story Live, as well as on Facebook.
Touted as the "world's first live movie commercial," the three stars joined a full-fledged ensemble and performed a song and dance routine to the film's track "Come Alive." Jackman, dressed in his ringleader costume, opened the number with a solo and then broke out into a fully choreographed routine with his cast mates. From the costumes and the sets to the choreography and the vocals, the advertisement had all the components of a mini musical.
Watch the video to see the full production.
Jackman and his cast mates clearly put a lot of work into pulling off the live commercial. In fact, the actor posted videos of him rehearsing with his co-stars on social media. 
"I can't believe we're going to do this live," he said in one video.
The X-Men star seemed particularly nervous about landing a trick in which he flips and catches his hat. 
"Please let me hit the hat track!!! @GreatestShowman," he wrote in one tweet just days before the live performance.
The Greatest Showman hits theaters Dec. 20, and the film has already received a few Golden Globe nominations. Jackman has been nominated for Best Actor in a Motion Picture in the Musical or Comedy category, and the song "This Is Me" has been nominated for Best Original Song. The film is also in the running for Best Motion Picture in the Musical or Comedy category.