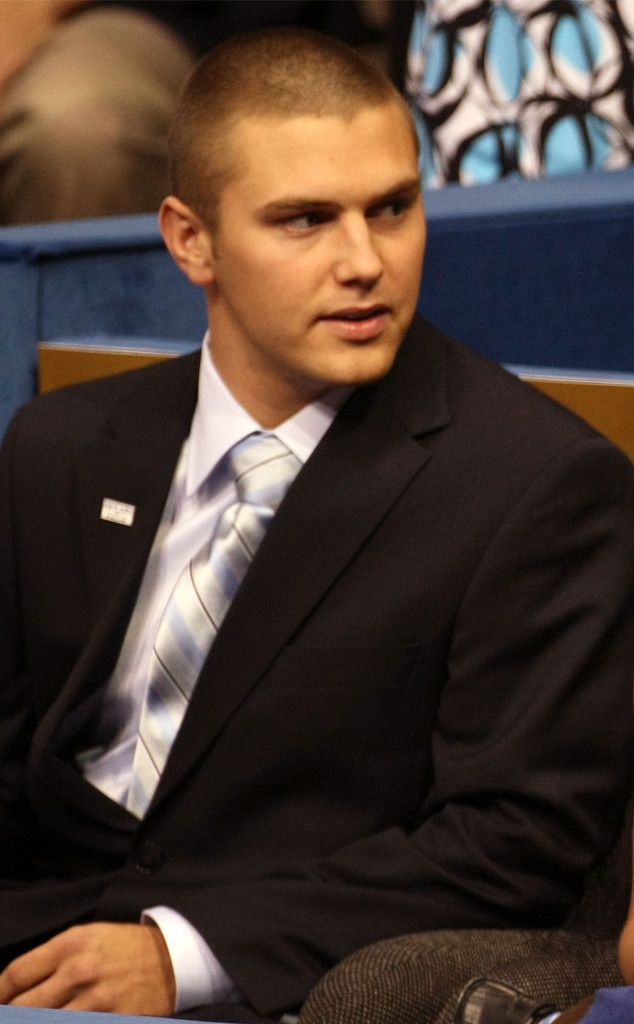 Justin Sullivan/Getty Images
UPDATE: E! News has learned that a hearing was held Monday morning and the criminal mischief charge has been dismissed. The other two other charges are currently pending and bail has been set at $5,000. As of publishing, it has not been posted.
According to an affidavit obtained by E! News, Todd Palin claimed he and Track Palin argued after Track called him about coming to get his truck. Todd claimed he told his son he could not come because he had been allegedly drinking and on pain medication. Track allegedly told him he was coming anyway to "beat his ass," Wasilla police officer Adam LaPointe described in the documents. Track told the arresting officer threats had been made between him and his dad and Track allegedly said he had consumed a few beers earlier. According to the documents, Track allegedly punched a window to get into the house and assaulted Todd. Per the report, Track claimed he broke the window after he allegedly saw Todd tap the barrel of the gun on the window. Todd claimed he got his pistol to protect the family. Track allegedly put Todd on the ground and started hitting him on the head. 
Upon arrival, the arresting officer claimed Todd and Sarah Palin were leaving in separate vehicles. The officer also claimed Track called him and other officers "peasants" and allegedly told them to lay their guns on the ground before approaching the house. The officer reported Todd appeared to have injuries, blood running down his face and liquid coming from his ear.
Track was ultimately detained and handcuffed.
E! News has reached out to the family's attorney for further comment. 
__________________________
Track Palin is back in the spotlight. 
The oldest son of politician and former vice presidential hopeful Sarah Palin was arrested Saturday in Wasilla, Alaska. According to online court records, the 28-year-old was charged with domestic violence-related offenses, including alleged felony burglary, assault in the fourth degree and criminal mischief for alleged property damage, on Sunday morning. 
The property damage charge is for allegedly causing $250 to $999 worth of damage. He is scheduled to appear in court next on Dec. 27. 
"Given the nature of actions addressed last night by law enforcement and the charges involved, the Palins are unable to comment further," Sarah and Todd's attorney John Tiemessen said in a statement to NBC News. "They ask that the family's privacy is respected during this challenging situation just as others dealing with a struggling family member would also request."
This is not the first time Track has been arrested. The Wasilla Police Department confirmed Track was taken into custody in January 2016 and charged with allegedly interfering with a domestic violence report, misconduct involving weapons in the fourth degree for allegedly possessing a firearm while intoxicated and domestic violence-related alleged assault in the fourth degree. 
He was convicted of the misconduct involving weapons charge for possessing a weapon while intoxicated. The two other charges—assault in the fourth degree and interfering with a domestic violence report—were dismissed by the prosecution.
(E! and NBC News are both part of the NBCUniversal family.)
(Originally published December 18, 2017 at 7:42 a.m. PST)