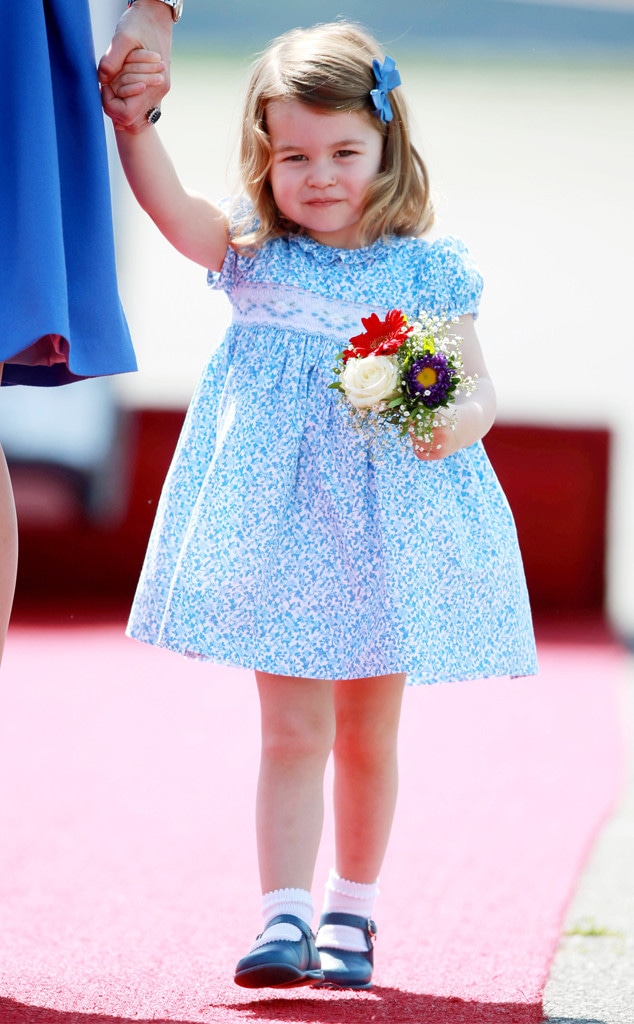 Pool/Samir Hussein/WireImage
Princess Charlotte is about to become a pint-sized student!
The 2-year-old tot has an important year ahead of her as Kensington Palace confirmed Prince William and Duchess of Cambridge Kate Middleton's daughter will attend Willcocks Nursery School in London come January 2018. 
"We are delighted that The Duke and Duchess of Cambridge have chosen the Willcocks Nursery School for Princess Charlotte," the school said in a statement. "We look forward to welcoming Charlotte to our nursery in January."
Chris Jackson/Kensington Palace/Getty Images
The announcement follows suit with the couple's firstborn, who also headed off to nursery school shortly after the new year in January 2016. However, unlike his little sister, Prince George enrolled at Westacre Montessori School in Norfolk. 
While Charlotte still has a few weeks before it's time to head off to class, it's never too early for the toddler to do a little homework and get to know her new school. 
Here's what's in store for the soon-to-be student!
Philip Toscano/PA Images via Getty Images
1. A Pretty Price Tag: Students have the option of enrolling in three different class sessions—either morning, afternoon or lunch club—priced at roughly $4,084, $2,410 and $776 respectively. Each term lasts about two to three months. The palace confirmed Charlotte will begin for the Spring 2018 term.   
2. Tons of Attention: There is one teacher for a maximum of eight students, ensuring every child gets the help and guidance he or she needs. 
3. Time to Learn: While she may only be 2 years old, Princess Charlotte will have a busy term ahead developing skills in literacy, mathematics and expressive arts and design. 
4. A Jam-Packed Schedule: While the sessions last less than three hours, there is plenty planned for the young students, including outside playtime, cooking, painting, music, poetry and story time. 
5. Close to Home: The school is conveniently located just a short drive away from Kensington Palace.