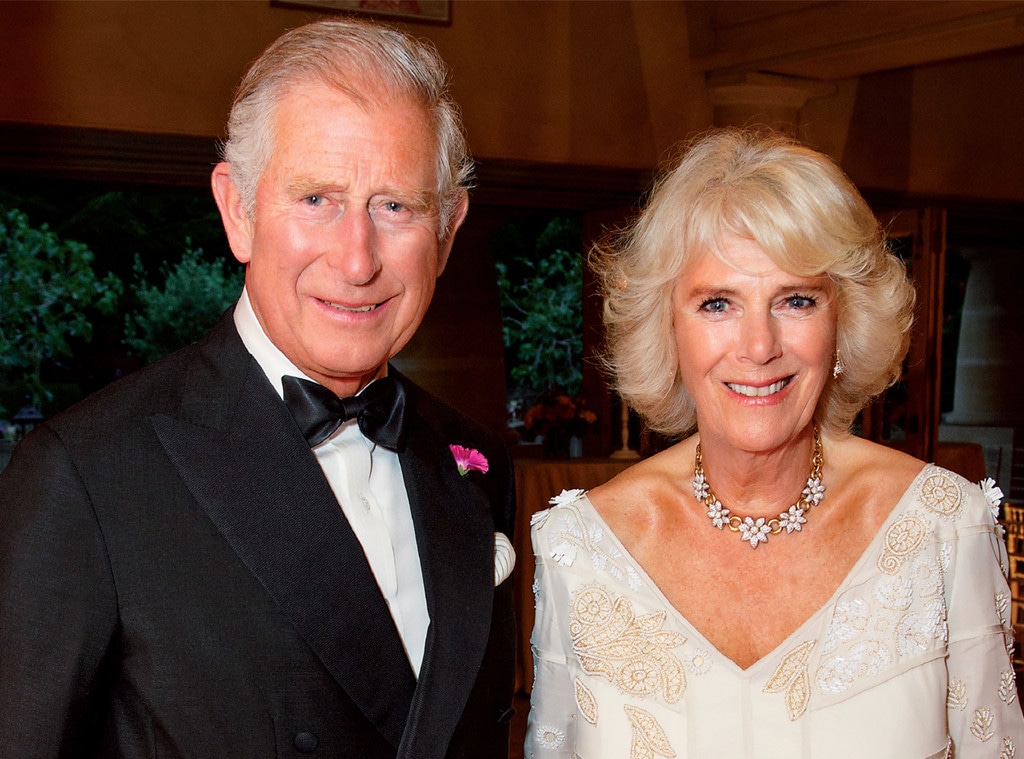 Hugo Burnand via Getty Images
Christmas is only a week away, and the royal family decided to celebrate the season by sharing their annual holiday cards.
Clarence House tweeted a picture of Prince Charles and Camilla's Christmas card on Monday. According to an official press release, the photo of the royal couple was taken at Camilla's private 70th birthday party on Saturday July 15. The party was held at the Prince of Wales and Duchess of Cornwall's private residence—the Highgrove House—and the photo was taken in the Orchard Room. 
In the photo, Prince Charles can be seen wearing a formal tuxedo and dapper bow tie. A pink flower is also pinned to his lapel. Camilla is wearing a long-sleeved, cream-colored ensemble, as well as a flower necklace.
In addition to featuring a photo of the couple, the card includes a holiday greeting.
"Wishing you a very Happy Christmas and New Year," the card, written in a festive red font, reads.
The photo was taken by Hugo Burnand. Burnand has taken portraits of Prince Charles and Camilla before. He also photographed Prince William and Kate Middleton with their bridal attendants at Buckingham Palace on their wedding day back in April 2011.
Speaking of the Duke and Duchess of Cambridge, they released their own Christmas card on Monday. The couple posed with their children Prince George and Princess Charlotte. The family wore color-coordinating outfits—each wearing a shade of blue. The photo was taken by Getty photographer Chris Jackson.