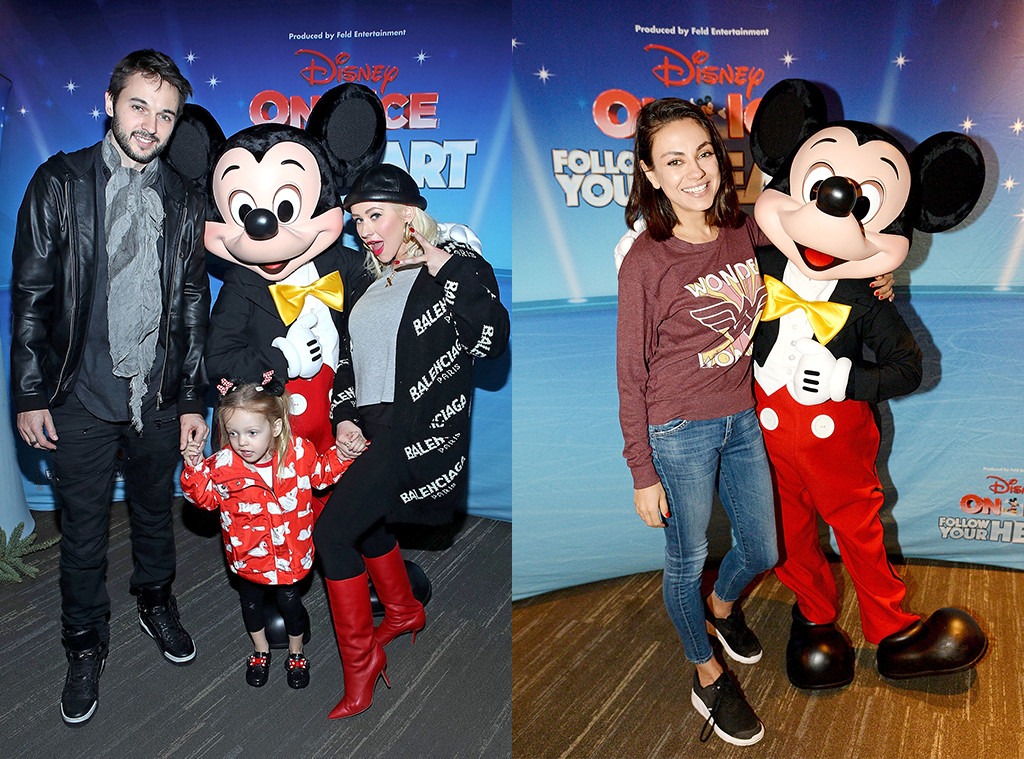 Getty Images
Celebs flocked to the House of Mouse on ice this weekend!
Many celeb parents including Christina Aguilera, Armie Hammer, Mila Kunis, Jordana Brewster, Vanessa Lachey and more brought their kids and slid on over to the Staples Center in Los Angeles over the weekend to attend Disney On Ice: Follow Your Heart at Staples Center.
The proud parents made sure to stop by the step and repeat to take some pics with Mickey Mouse before they got to see all the ice action.
E! News has learned that Beyoncé was also in attendance at the touring ice show but she didn't stop for any official family photos. A source tells E! News that the superstar singer nabbed over a dozen tickets at the last minute and mostly hung out in the sky box area.
The fun-filled show, which played in Los Angeles from Dec. 14-17, features some of Disney's most beloved characters and a few of some of the newer faces. 
Disney on Ice's website asks fans to "Venture to wintery Arendelle where Olaf and Kristoff help reunite royal sisters Anna and Elsa from Disney's Frozen and learn love is the most powerful magic of all. See Cinderella, Rapunzel, Ariel and the Disney Princesses make their dreams possible through virtues of bravery, kindness and perseverance. And celebrate true friendship with Buzz Lightyear, Woody and the Toy Story gang.
See all the celebs and their cute kids who turned out for the wintry show...
Watch Daily Pop weekdays at 12:30 p.m., only on E!