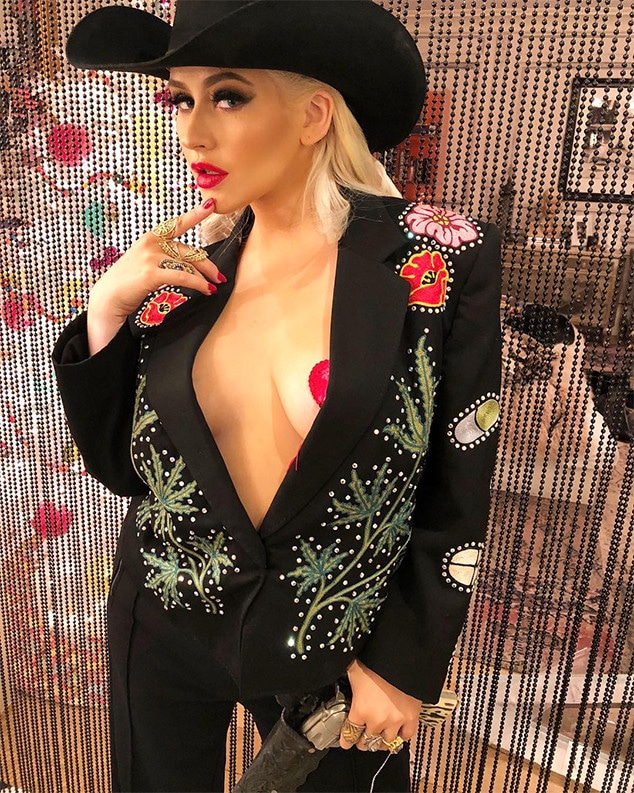 Instagram
Christina Aguilera is getting "dirrty" again!
The 36-year-old pop star dressed up like a sexy cowgirl for a holiday party on Friday. Aguilera went braless in a black embroidered jacket by Nudie's Rodeo Tailors that opened to reveal part of her chest, including a red nipple pasty, a black cowboy hat and black pants. She also wielded a pistol prop.
Aguilera posted a photo and video of her in her racy outfit on Instagram.
"So much holiday fun last night," she wrote. "Thnx @nudies_rodeo_tailors @jessy_cain_style @styledbyhrush @johnnystuntz @priscillavalles."
"Ridin' DIRRTY with my CowGirls," she wrote alongside a clip of her dancing with two women also wearing cowgirl outfits.
The singer had famously worn a string bikini top and leather chaps—a popular staple of cowboy culture—in her 2002 music video "Dirrty" and in live performances of the song.